Cluedo, the classic board game, is plotting its own animated television series
Colonel Must-watch.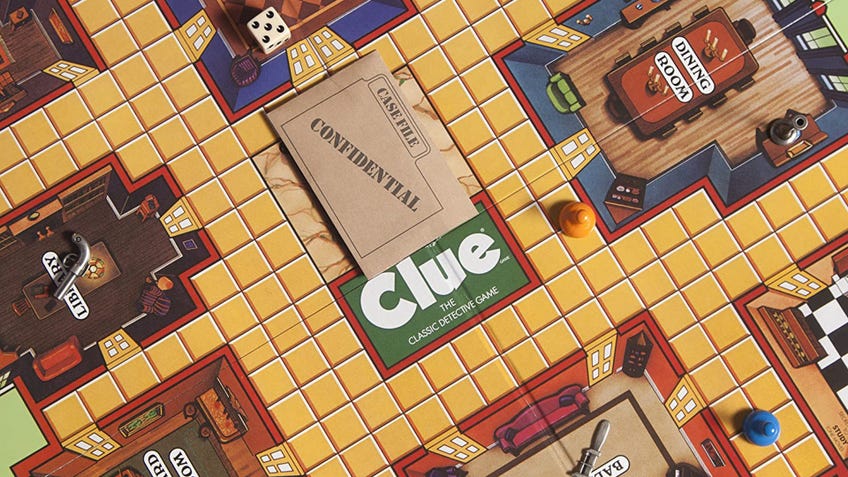 An animated television show based on the beloved family board game Clue - otherwise known as Cluedo here in the UK - is currently in development from Fox Entertainment.
Deadline revealed that the upcoming television series is being co-created by Entertainment One - the studio owned by Hasbro, the board game giant that publishes Clue(do) - alongside the Fox-owned company Bento Box Entertainment.
Adapted from the classic 1949 murder mystery board game, Clue is set to be an animated show that will - according to Fox - encapsulate the "thrilling and suspenseful dynamics" that the tabletop series is known for.
Clue is a board game for two to six players that centres around the mystery behind a recently-committed murder. Players take the roles of guests who have been invited to the now deceased mansion owner's home, only to discover his still-warm corpse lying in the foyer. Choosing between the game's iconic characters - including Colonel Mustard, Reverend Green, Miss Scarlet and Mrs Peacock - the players must explore the mansion's different rooms in search of clues behind the identity of the murderer.
At the start of the game, players are dealt a hand of cards that contain weapons, characters and locations that exist within the game. Through a process of elimination, players can work out which character, weapon and location card lies within the answer sleeve in order to solve the murder. By visiting the room they think the murder took place in, players can attempt to guess which cards are hidden in the answer sleeve - with successful answers finishing the game and incorrect answers causing the current player's turn to end.
The reveal of the upcoming animated Clue series follows the announcements of several television shows based on Hasbro's other properties.
Last October, Hasbro confirmed that it was in the process of working on several live-action adaptations of tabletop roleplaying game Dungeons & Dragons, published by Hasbro-owned label Wizards of the Coast. One series is reported to be written by Derek Kolstad, the writer behind the John Wick trilogy of films, and is yet to receive a release date.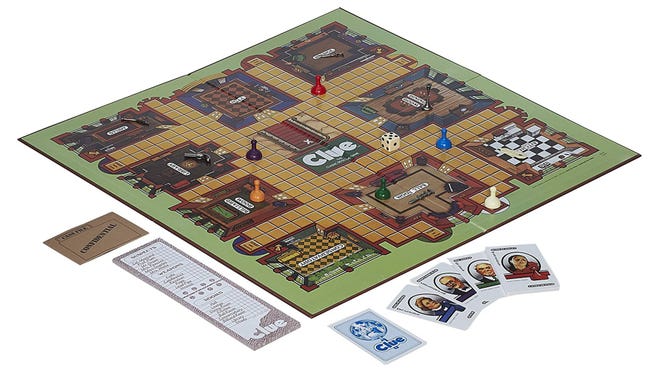 An animated series based on collectible card game Magic: The Gathering - also published by Wizards of the Coast - is currently in development from Joe and Anthony Russo, the executive producers behind Avengers: Endgame, with a debut planned for later this year.
Earlier this year, it was revealed that a television show based on the classic board game Risk is in development. The series will be helmed by Beau Willimon, the creator behind the popular Netflix series House of Cards, and is also being co-created by Entertainment One alongside Westward, a studio co-founded by Willimon.
Further details regarding casting, plot or a release date for the Clue animated series are yet to be confirmed by Hasbro or Fox Entertainment.