Dungeon Scrawlers: Heroes of Undermountain is an official D&D drawing game for kids
Get drawn into adventure.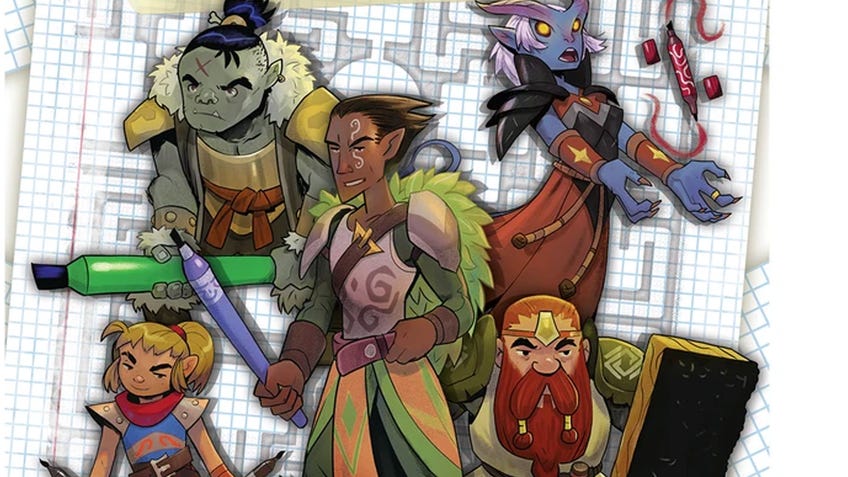 Venture into the maze of Halaster Blackcloak as a pen-wielding party of adventurers in an official D&D board game designed for kids.
Called Dungeons & Dragons: Dungeon Scrawlers - Heroes of Undermountain, the upcoming game challenges players to explore the vast caverns and rooms of Undermountain. Based on the classic Waterdeep location, which also serves as the inspiration for D&D board game Dungeons & Dragons: Waterdeep - Dungeon of the Mad Mage, Dungeon Scrawlers - Heroes of Undermountain sees players working in real-time to get through the labyrinthine layout of Undermountain.
In the board game, players have a few minutes to draw their way through the dungeon and defeat its boss, before their time runs out. Players use a marker pen to draw a route through the current dungeon, fully covering over each monster contained therein in order to overcome them - thus earning the players victory points. Collecting treasure requires the player to draw around its outline, whilst artifact fragments must be collected in order and exotic plans must be struck through with a marker, doing all of these things also nets players victory points in the kids game.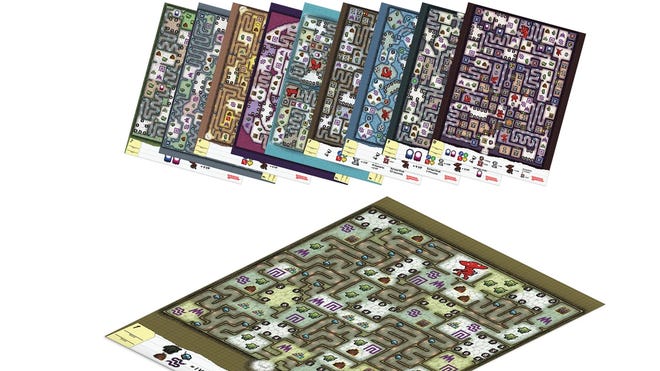 Players will have access to certain special abilities depending on which character they chose at the start of the game. The game's character roster is based on a collection of classic Dungeons & Dragons classes, including the Rogue - who has the ability to collect treasure just by touching it - the Cleric, who can collect artifact fragment stones in any order, and the Barbarian, who is able to defeat monsters by just covering their head in ink. Players can also cast spells by tracing their outline with their marker pen, granting them magical effects and awarding them victory points.
Once players reach their dungeon's boss, they will need to entirely cover it in ink using their marker pen. Defeating the boss will usually signal the end to their adventure, with the only thing left to do being to tally up victory points. Whichever player manages to finish their dungeon in the time limit and collects the most victory points becomes the winner of Dungeon Scrawlers - Heroes of Undermount.
Dungeons & Dragons: Dungeon Scrawlers - Heroes of Undermountain was co-created by Vangelis Bagiartakis - co-designer of the real-time co-op game Kitchen Rush and creator of the sci-fi themed title Among the Stars - and Konstantinos Karagiannis, who co-designed the quick board game Speedy Pickers.
Wizkids is the publishing company behind Dungeon Scrawlers - Heroes of Undermountain and is also responsible for releasing several other D&D themed board games such as the aforementioned Dungeons & Dragons: Waterdeep - Dungeon of the Mad Mage and the other entries in the Dungeons & Dragons adventure board game series.
Dungeons & Dragons: Dungeon Scrawlers - Heroes of Undermountain is set to be released next month at a retail price of $24.99 (£17).