Dwelling is a ghost story that's part solo RPG, part choose-your-own-adventure book and part legacy game
Ex-spectre some surprises.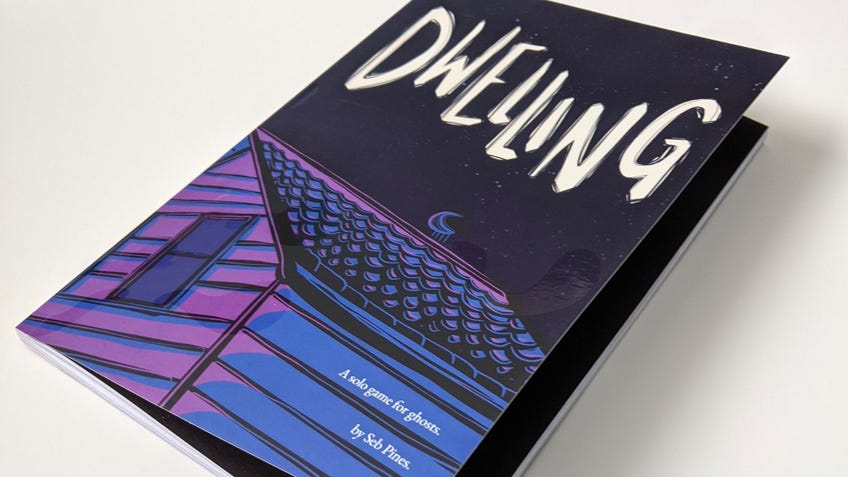 Upcoming indie game Dwelling looks to combine the branching narrative of choose-your-own-adventure books with the player-driven storytelling of solo RPGs and customisation of a legacy game in a personal ghost story.
Writer, illustrator and designer Seb Pines' inventive solo title sees the lone player's narrator explore a haunted house - their newly inherited home - during a sleepless night, discovering the spectral inhabitants of the building and delving into their past.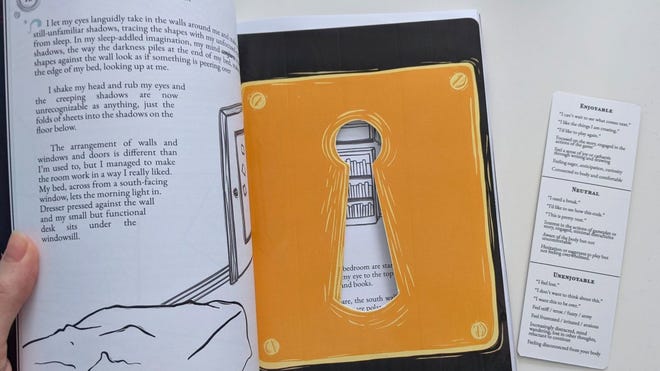 As the player progresses through the book, they can write and draw their own additions in response to reading Pine's narrative prompts and artwork, permanently modifying the book to make it unique to them - not unlike legacy board games such as Pandemic Legacy.
The short story features a number of branching narrative paths that players' decisions will lead them down, with multiple possible endings. Pine describes the experience as being "a story first and a game second".
Dwelling's core book will include 13 different rooms for players to explore, each offering unique ghosts to encounter and ways for the player to interact with both the story and the book itself.
A separate expansion, Dwelling: Addition, will add six additional rooms said to "augment" the title's gameplay, as well as providing background on the game's development and notes on the safety tools that accompany the book, including a key bookmark and three keyhole postcards.
Dwelling is due to launch a Kickstarter campaign on July 6th, which will run until July 29th. A physical softcover edition of the 94-page core book will be available, with the Addition offered in a zine format. Both the core game and its expansion will be released in digital form via Pines' Itch.io page following the crowdfunding campaign.