Raiders of the North Sea studios' next board game, Embarcadero, is coming to Kickstarter 'soon'
Are you going to San Francisco?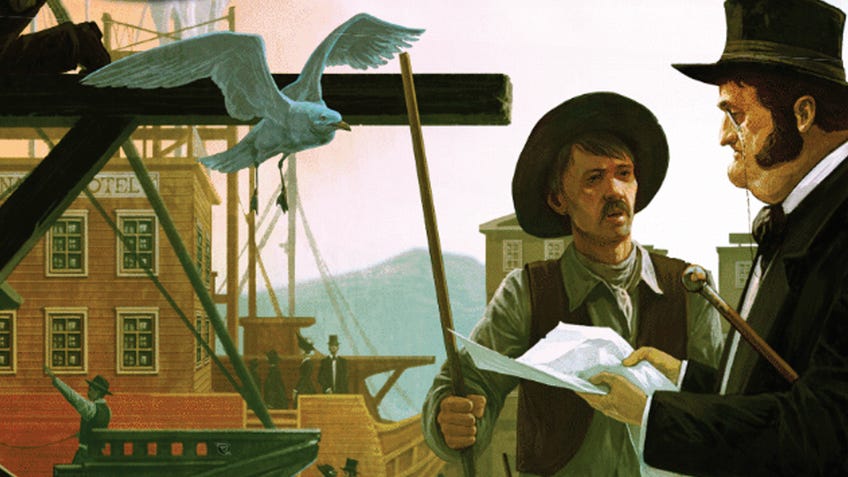 Travel back in time to the height of the The Gold Rush in Embarcadero, an upcoming board game from Raiders of the North Sea publisher Renegade Game Studios.
Embarcadero is a tile-laying board game in which players attempt to build their own business empire in San Francisco, whilst The Gold Rush is still in full swing. It's 1850 and entrepreneurs from all over the US are swarming into the city of San Francisco in the hopes of finally making their fortune. With all these ships streaming into the docks carrying gold, it's the perfect time for a savvy person of business to set up shop and start making investments.
A game for two to four players, Embarcadero takes place over three rounds, with each round seeing players laying down cards from their hand and placing tiles across the dockside. The goal of Embarcadero is to take control of as many wharves as possible in order to gain influence and earn precious points.
Taking control of wharves requires players to lay tiles on top of those locations, with players gradually building up towers of tiles as they establish themselves on the docks. Whichever player successfully gains the most influence and points by the end of the third round is named the winner.
Embarcadero was revealed by Renegade Game Studios during Gen Con Online during a panel featuring its co-designers, Adam Buckingham and Ed Marriott - creator of the hot pepper auction game, Scoville.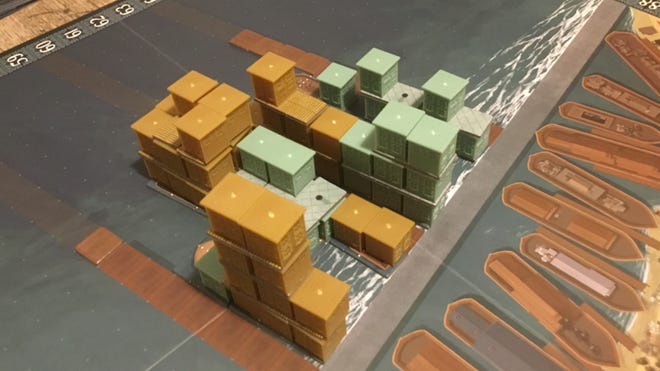 Other Renegade panels at Gen Con Online included upcoming games such as Atheneum: Mystic Library - due to release this month - and Vampire: The Masquerade - Rivals, an expandable card game based on the tabletop roleplaying series that was successfully funded on Kickstarter last month.
According to Renegade, Embarcadero is set to launch on Kickstarter sometime 'soon', with a core pledge price and release date yet to be confirmed.