Classic gamebook series Fighting Fantasy is being turned into a co-op RPG card game by Brass designer
Martin Wallace's Fighting Fantasy Adventures will adapt four of Steve Jackson and Ian Livingstone's choose-your-own-path books.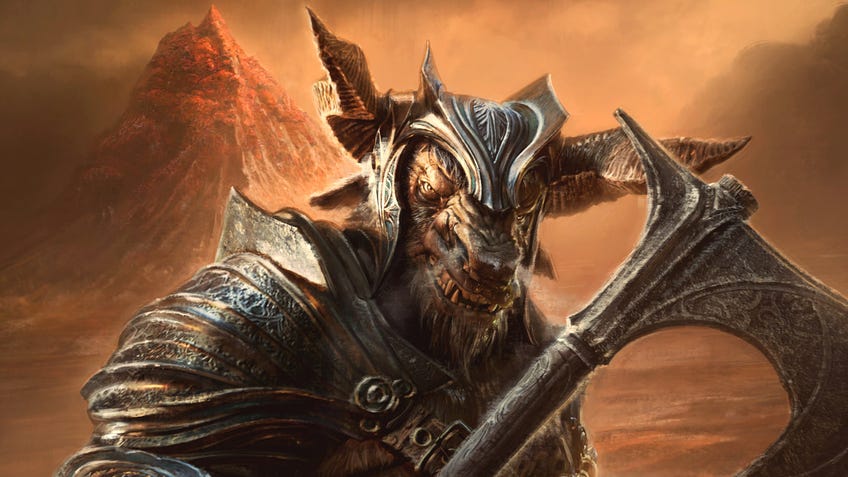 Classic choose-your-own-path gamebook series Fighting Fantasy will see a cooperative card game adaptation from the co-designer of Brass: Birmingham.
Fighting Fantasy Adventures will turn Games Workshop co-founders Steve Jackson and Ian Livingstone's seminal series of single-player gamebooks - which started in 1982 with The Warlock of Firetop Mountain and has spanned 75 books since - into a co-op card game described as having RPG-lite elements.
Behind the game is Martin Wallace, the veteran board game designer responsible for games including Discworld: Ankh-Morpork, London, Railways of the World and Brass - later known as Brass: Lancashire - and its follow-up Brass: Birmingham, which recently overtook Gloomhaven to become the top-ranked game on BoardGameGeek.
According to Wallace's studio Wallace Designs, Fighting Fantasy Adventures' gameplay will be powered by an "elegant card-based system that gives the feel of a roleplaying game without the need for a games master". The rules are said to be easy to pick up, with players rolling dice and levelling-up between adventures.
The first Fighting Fantasy Adventures game, referred to as Campaign One, will allow up to four players embark on five adventures based on four of Jackson and Livingstone's original books - The Warlock of Firetop Mountain, Island of the Lizard King, Deathtrap Dungeon and The Forest of Doom - with Wallace Designs teasing "the promise of more to come" in the future.
Fighting Fantasy Adventures: Campaign One will be crowdfunded via a Kickstarter launching on July 1st, with a release date and pricing yet to be announced.