Gloomhaven has been dethroned as BoardGameGeek's number one game
Brass: Birmingham becomes the eighth board game to take the top spot, as Isaac Childres' dungeon-crawler slides to third in the rankings.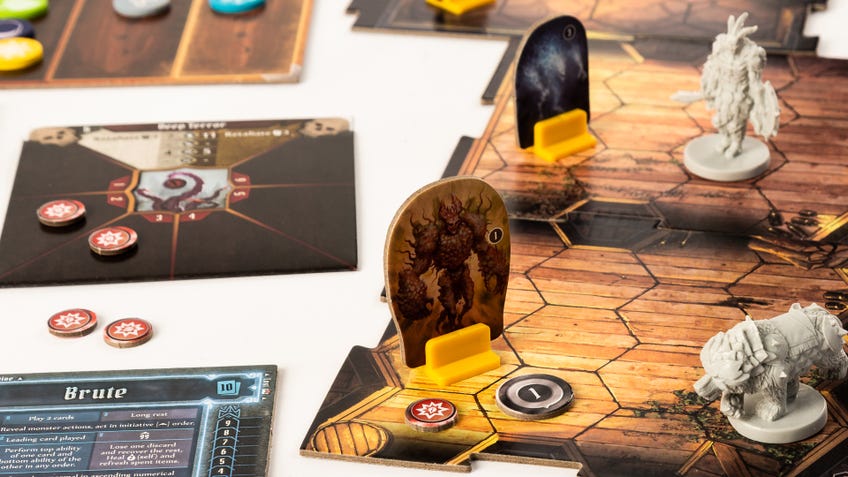 Is Brass: Birmingham the best board game you can play in 2023? According to users of board game wiki BoardGameGeek, that might well be the case.
The 2018 strategy game, in which players look to play the British city's trade market during the industrial revolution of the 18th and 19th centuries, has risen to become the number one game in BoardGameGeek's influential rankings.
Brass: Birmingham's ascension saw it dethrone Isaac Childres' epic dungeon-crawling fantasy adventure Gloomhaven, which had held the top spot for just over five years since knocking off similarly acclaimed co-op legacy game Pandemic Legacy: Season 1 in December 2017.
The latest change sees Brass: Birmingham - a follow-up to designer Martin Wallace's 2007 title Brass, now known as Brass: Lancashire - become only the eighth board game to be crowned as BoardGameGeek's number one since the website launched over two decades ago.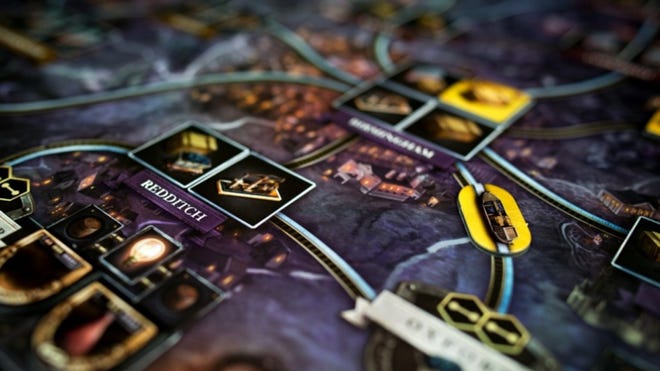 The previous games to have taken the top spot in BoardGameGeek's rankings in addition to Brass, Pandemic Legacy and Gloomhaven are Paths of Glory, Tigris and Euphrates, Puerto Rico, Agricola and Twilight Struggle.
Gloomhaven's run of five years and two months reportedly makes it the longest-reigning BGG number one to date. Puerto Rico originally held the spot from 2003 until mid-2008, before reclaiming its title from Agricola for a few months in 2010. (It was later replaced by Twilight Struggle, which was number one for just under five years.)
It's worth pointing out that BoardGameGeek's rankings are based on user ratings given to games, combined with a secret algorithm used to calculate a separate 'Geek Rating' supposedly designed to avoid games with only a few votes suddenly appearing at the top of the list. User ratings range from 1 to 10, with decimal places possible - making it an effective 100-point system. Both Brass: Birmingham and Gloomhaven currently have an average user score of 8.6, with Geek Ratings of 8.433 and 8.404 respectively.
At points, the system has been notorious for attracting extreme scores of 1 and 10 for games that are yet to be released, and ratings have been made in response to supposed bias from other users. Indeed, some of Brass: Birmingham's most recent 10 ratings include comments such as "just to bring gloomhaven down" and "bye bye repetitive overrated gloom", while 1 ratings made after its rise to the top spot include "overvoted crap" and "Adding a 1 to keep consistency with Gloomhaven".
"Games tend to flip-flop in positions on the BGG rankings when the difference in the Geek Rating is less than a hundredth of a point, so Gloomhaven and Brass: Birmingham will likely swap spots for a while until...well, who knows?" BoardGameGeek's W. Eric Martin noted in a blog post. (Gloomhaven did briefly overtake Brass: Birmingham again in the last few days, before sinking back down to third.)
"It's not like any of these rankings are fixed in time or that a game lands in its "proper" spot and never moves again," Martin continued. " The rankings don't indicate absolute greatness, but rather greatness for a good number of people who are fans of that particular game or game genre."