Classic board game Guess Who? is being adapted into a television game show
Who would have guessed?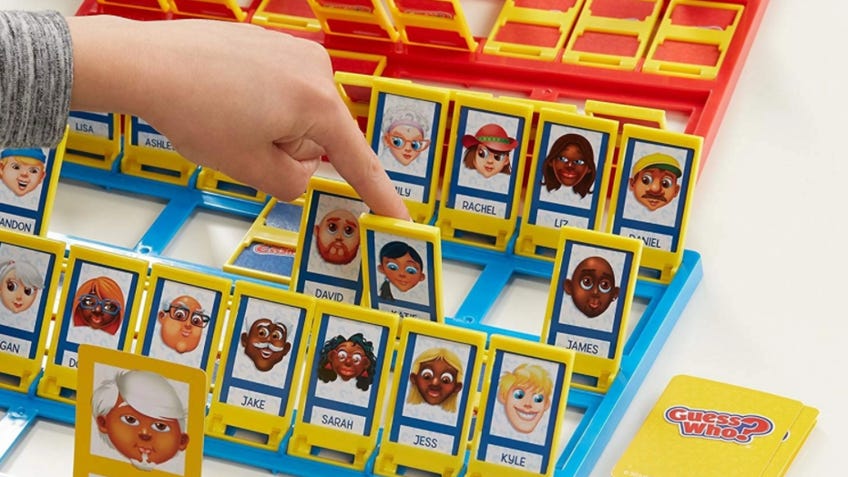 A television game show series based on Guess Who? is reportedly in the early stages of development, adapting the classic family board game into a competition for cash prizes.
A joint project between board game publishing giant Hasbros' eOne branch and distributor Endemol Shine North America, the show will feature unscripted episodes wherein contestants must rely on intuition and parceled out clues to judge situations in the moment. Much more about the structure of the show is unclear, with the above details reported by Deadline.
The project has been in development since at least 2019, when Sharon Levy, Chief Content Officer at Endemol Shine North America announced their partnership with Hasbro.
"Guess Who? is a game that I loved playing when I was growing up and that I'm now playing at home with my friends and family," said Levy. "We've re-imagined the show with our partners at Hasbro to create a game with knock-out visuals, huge surprises and hilarious reveals that's just as fun to watch, as it is to play."
The tabletop version of Guess Who? involves a pair of players taking turns asking questions about a mystery person's look in order to whittle down their own roster of possibilities. Once they feel confident enough to pinpoint an individual, they ask for them by name. Wrong guesses immediately forfeits the game, but waiting too long might give opponent's just enough time to suss out their own enigmatic stranger.
Toronto-based Entertainment One, or eOne, was acquired by Hasbro in December 2019 with the announced objective of developing several of the company's existing board game properties for television and other media. That responsibility was previously held by the internal company AllSpark, which was subsumed by Entertainment One October of 2020 when the latter took over all production and distribution for Hasbro brands.
Entertainment One is currently working with Fox Entertainment to develop an animated television series based on whodunnit board game Cluedo - or Clue in the United States. Additionally, several Dungeons & Dragons-based adaptations are in the works from various studios - including one penned by John Wick screenwriter Derek Kolstad. Hasbro owns Wizards of the Coast, the US-based company that publishes both Dungeons & Dragons and collectible card game Magic: The Gathering.
Interestingly, no multimedia projects for the card game have yet been announced, though Wizards of the Coast recently announced Universes Beyond as an ongoing initiative to bring existing media worlds to future card sets. Warhammer 40k and Lord of the Rings have already been slated to appear in cardboard form in the next few years.