Magic: The Gathering to explore Middle-earth, the 42nd millennium and more in Universes Beyond
Including Warhammer 40,000 Commander decks and The Lord of the Rings set.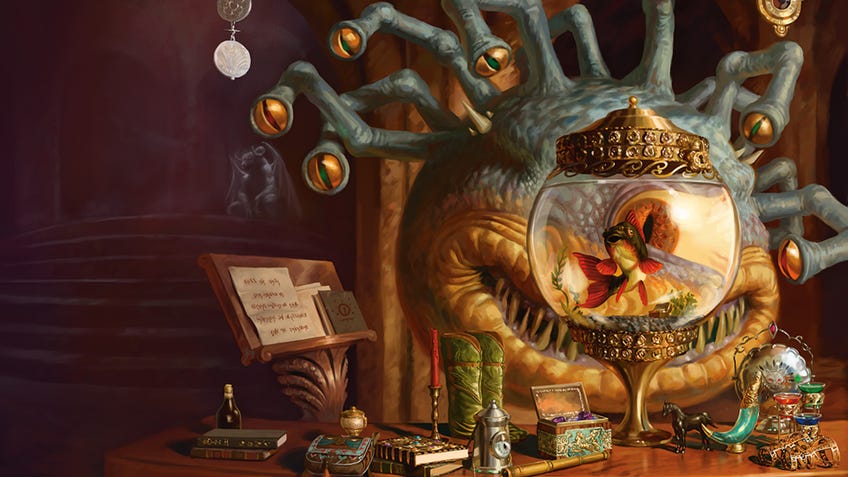 Wizards of the Coast announced that collectible card game Magic: The Gathering will release future sets based in established fictional universes, such as Games Workshop's Warhammer: 40,000 and Lord of the Rings, as part of its new Universes Beyond initiative.
Both Games Workshop and Middle Earth Enterprises - which handles licensing for the works of author JRR Tolkein - have given Wizards of the Coast permission to print full sets of playable cards based on their worlds and tell stories with their characters. Wizards said in a blog post on February 26th that its goal with Universes Beyond is to expand Magic's potential audience.
"Many of us imagined what it might be like to play a game of Magic with Gandalf the Grey, sketched out how we might translate The One Ring to Magic, or wanted to build a deck around the mighty Space Marines. In many ways, Universes Beyond is us living out those dreams of our own," it said.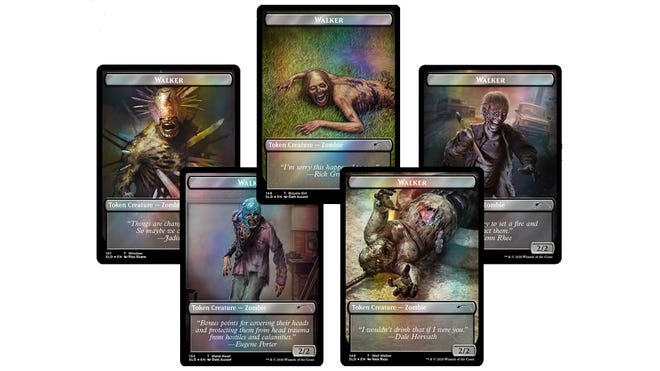 "But we also hope that Universes Beyond will bring the game we love to more people who might not have otherwise found us. We hope fans of these worlds and characters will find our game through Universes Beyond - and we hope they'll stay awhile and become part of our amazing community."
The announcement of Universes Beyond accompanies a larger restructuring by parent company Hasbro, moving both Dungeons & Dragons and Magic: The Gathering under its own dedicated division called Wizards & Digital.
Any sets printed in the Universe Beyond line will feature the distinct foil stamp used for The Walking Dead Secret Lair box, a print-on-demand deluxe offering of cards not found anywhere else. In fact, Wizards stated that The Walking Dead would be retroactively added to the Universes Beyond line since it exemplified what it hopes to offer fans - fun jaunts into popular entertainment worlds that do not interfere with MTG's Standard release schedule.
Warhammer 40,000 characters will grace a line of Commander decks, and a Wall Street Journal article said The Lord of the Rings would grace a "themed expansion". Cards in both will be completely new and playable in all formats but Standard - the same rules as applied to The Walking Dead. Fans might still see old cards reskinned in future Universes Beyond releases, akin to Secret Lair Godzilla that accompanied the Ikoria: Lair of Behemoths set in 2020.
Not all Universes Beyond releases will be Secret Lairs, though the Seattle-based company did not rule out the possibility of pricier options down the road. Additionally, the upcoming Dungeons & Dragons-themed set, Adventures in the Forgotten Realms, will not be considered part of Universes Beyond, despite an employee stating as such during a recent Wizards of the Coast investor call.
It seems that Wizards of the Coast is dedicated to expanding what worlds and characters players will see in upcoming sets even if the company isn't quite sure how it wants to treat legality and how those physical boxes might look.