Sci-fi miniatures game Infinity is getting a beginner friendly series titled CodeOne
Operation: Kaldstrøm coming soon.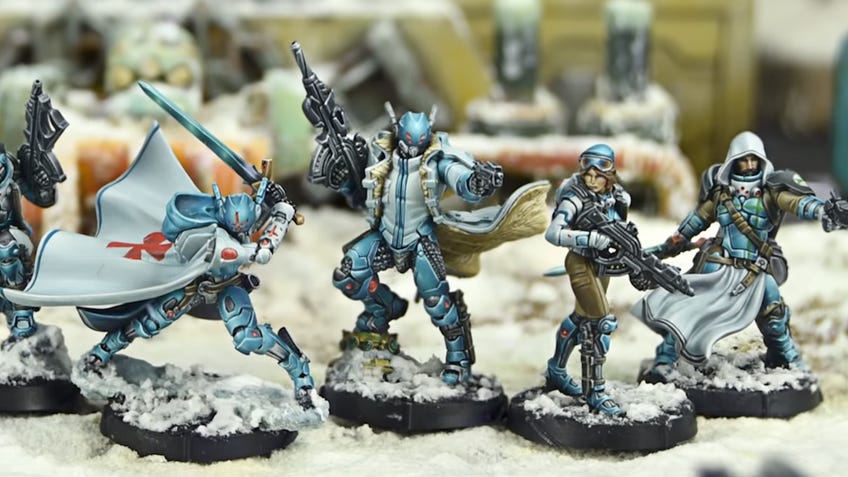 Lead an elite army right from the off with Infinity CodeOne, an upcoming series of titles based in the world of manga-inspired sci-fi miniatures game Infinity.
Designed for beginners, first to launch as part of the line will be a battle pack - a box ideal for two players - named Operation: Kaldstrøm.
Instead of using standard Infinity rules, it will utilise the a streamlined rule-set introduced in Infinity CodeOne - which will shorten gameplay and reduce the space needed to setup.
Operation: Kaldstrøm comprises two factions: PanOceania, an interstellar super power, and its perpetual foe Yu Jing, the Asian giant.
Characters Troll-hunter Gunnar Lundmark of PanOceania and Imperial Agent Adil Mehmet of Yu Jing, will also make their debut in Operation: Kaldstrøm.
The upcoming Infinity CodeOne battle pack is set in the icy wastes of Svalarheima, where colony Kaldstrøm has created terrifying new technology that could threaten the existence of the entire cosmos.
14 miniatures will be included as part of the set, with seven troops for each army. Operation: Kaldstrøm will also come with dashing cardboard scenery, a game mat, a rulebook containing five tutorial missions and dice.
In addition, the new battle pack will feature profiles of all the troops you can command, as well as a brief guide to the Infinity universe.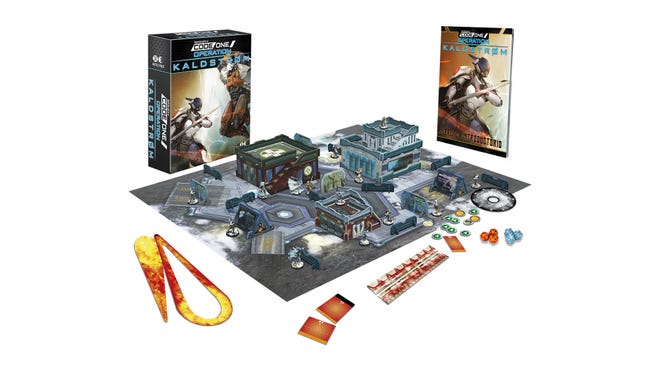 An ever expanding series, Infinity has its own tabletop RPG and is getting an upcoming board game titled Infinity Defiance.
Up until April 3rd, pre-orders of Operation: Kaldstrøm will come with a free miniature named Kunai S.Mercenary Ninja.
Operation: Kaldstrøm is estimated to start shipping April 30th and will cost £99 ($121).