Manga-styled sci-fi miniatures game Infinity's fourth edition, N4, has a release date
Launching with updated rulebook and first set for O-12 sectorial army Starmada.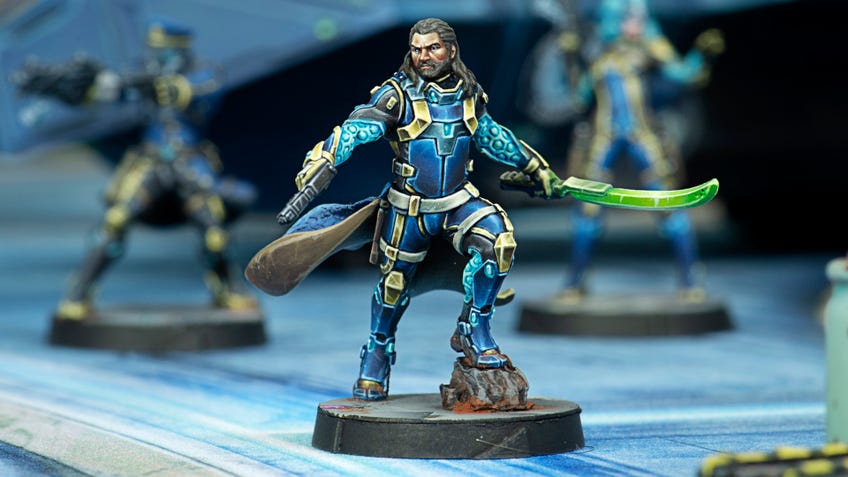 Infinity is seeing the release of its fourth edition later this year, bringing new rules and factions to the sci-fi miniatures game influenced by manga and anime.
Infinity's last major update was 2014's third edition - known as N3 - which saw an update in 2016 as part of Infinity: Human Sphere N3.
Infinity N4 will bring various rules improvements to the 28mm skirmish game, publisher Corvus Belli said in its announcement, along with upgrades to troop profiles for specific units.
N4 will also introduce three new sectorials - sub-factions of Infinity's armies. Joining newcomers Kosmoflot and White Company is Starmada, the first sectorial army for Infinity's O-12 faction. O-12 made its tabletop debut last year in the Operation Wildfire box set, having previously appeared in the lore of the sci-fi universe.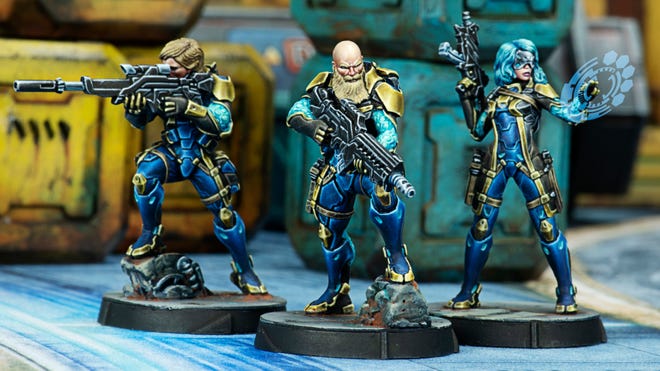 The Starmada Action Pack will pack in nine miniatures for the sectorial army, including Kappas, Crushers and sword-wielding commander Saladin. The starter box will cost €80.
The box will launch alongside N4's new rulebook for Infinity's fourth edition. As well as the revised ruleset, the book will feature new lore elements for the setting, details on new troops and information on both O-12 and Starmada. The 448-page core rulebook will be available as part of a slipcase including two books. An exclusive model, Oktavia Grímsdóttir, Icebreaker Harpooner, is being offered as a pre-order bonus for the €65 set via Corvus Belli's online store.
Announced alongside the rulebook and Starmada Action Pack was a figure of Shona Carano, making a cameo in Infinity after her appearance in spin-off miniatures sports game Aristeia. According to Corvus Belli, the model will only be available during N4's pre-order window from August 10th to 28th, and is compatible with Infinity, Aristeia and CodeOne, the beginner-friendly version of Infinity released earlier this year.
Infinity N4 is planned for release on September 30th.