Horror RPG Kult: Divinity Lost is getting another pocket-sized Bible Edition
Unholy text.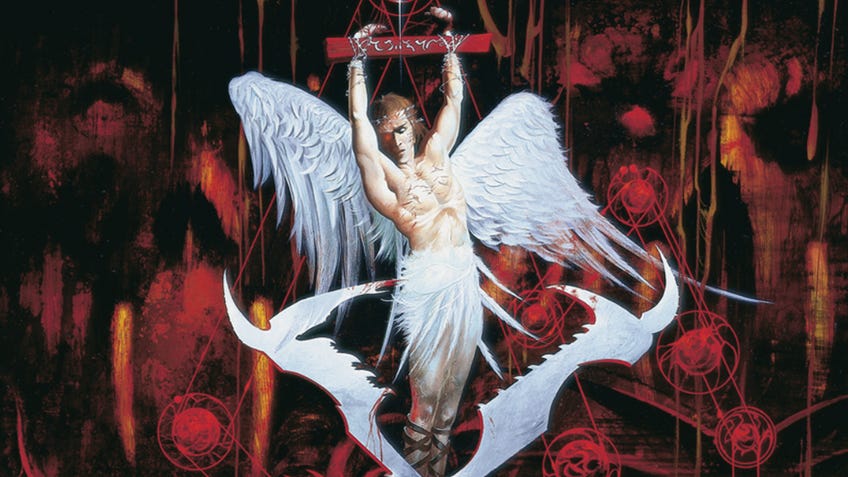 Kult: Divinity Lost 4E, a horror roleplaying game about malicious deities, is seeing a re-release in the form of a pocket-sized Bible Edition - for the second time.
A second smaller version of the original RPG rulebook, The Bible Edition looks much like how a common pocket Christian bible might; with black cloth cover, gold foil lettering and dual-colour print text inside.
Unlike the first release of Kult: Divinity Lost, The Bible Edition does not have any imagery inside, except for some diagrams, with the main text printed in black and headings printed in red. The game book comes with gold coloured edges - recreating yet another classic bible style - and cloth inserts to be used as bookmarks.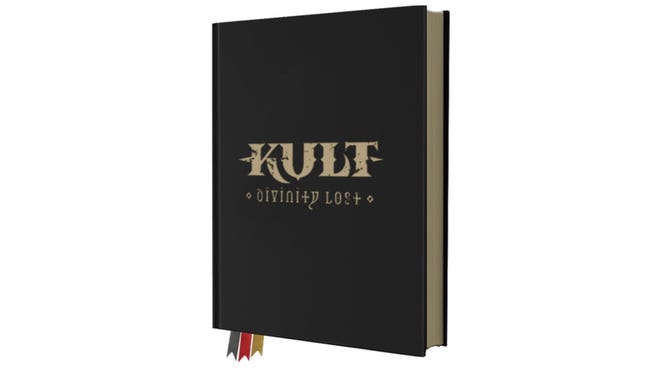 Kult: Divinity Lost is the fourth edition of a Swedish horror RPG originally released in 1991 - before being translated into English in 1993 - that presents a world where its inhabitants are unknowingly living under the thumb of a pantheon of manipulative gods. Published in 2018, Kult: Divinity Lost pushes the roleplaying game's setting into the modern-day, featuring terrible beings that use their power over humans to maintain their privileged position.
The RPG contains many elements focused on the themes of religion and morality, with players creating characters who are haunted by past mistakes, and the GM controlling terrible god-like creatures called Archons and Death Angels that seek to keep humanity in the dark about the dreadful reality of their existence.
Swedish tabletop studio Helmgast is the publisher responsible for creating Kult: Divinity Lost 4E. The game is distributed in the UK and US by Modiphius, the company known for releasing several other roleplaying games such as the fantasy RPG Conan, Star Trek Adventures, Dishonored: The Roleplaying Game and the upcoming roleplaying game, Dune: Adventures in the Imperium.
Earlier this year, Helmgast launched a Kickstarter campaign for a new sourcebook called Beyond Darkness and Madness, which is designed to help games masters to create their own stories and atmosphere, as well as a collection of scenarios for Kult: Divinity Lost called Screams and Whispers.
The second version of The Bible Edition of Kult: Divinity Lost 4E is available right now from Modiphius at a retail price of £40.99 ($55.45).