Kult: Divinity Lost RPG gets scenario book featuring Swedish horror writer Anders Fager
Alongside a supplementary sourcebook and a map-making guide.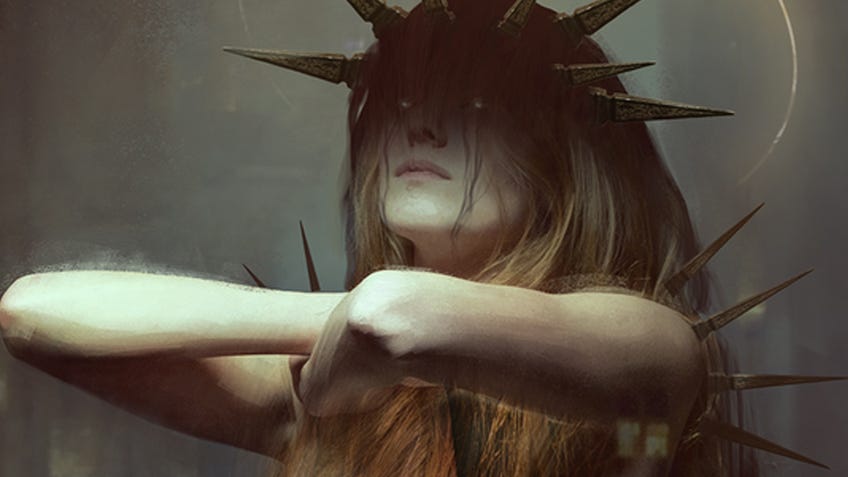 Heighten the horror with a brand new set of supplementary materials for Kult: Divinity Lost, the rebooted tabletop roleplaying game, featuring a scenario by writer Anders Fager.
Kult is a Swedish horror RPG first created in 1991, before being translated into English in 1993. Focusing on themes of religion and morality, Kult presented a setting wherein ordinary people lived in a world blinded by ignorance, with the true terrible 'reality' hidden from sight.
A fourth edition of the roleplaying game, called Kult: Divinity Lost, was published in 2018 and updated the RPG's setting to be more in-line with the modern-day. Featuring god-like beings called Archons and Death Angels that work to maintain the illusion over humanity, Kult is a world where characters must face their greatest fears in order to free themselves from imprisonment.
After running a successful Kickstarter campaign for the Kult: Divinity Lost core rulebook, publisher Helmgast is back with a new campaign for additional sourcebooks and game master tools.
This collection of materials features a sourcebook called Beyond Darkness and Madness, which is designed to aid game masters with concocting their own horror stories and building an effective atmosphere. Alongside this is a map-making tool called Labyrinths and Secret Chambers, as well as a deck of weapon cards for players to use in-game.
In addition to the above, Helmgast will also be releasing a collection of scenarios for the RPG called Screams and Whispers. One of the scenarios has been written by Fager, who is most known for writing cthulhu inspired horror fiction, alongside contributing to RPGs such as Call of Cthulhu and Tales from the Loop - one of the best roleplaying games in recent memory.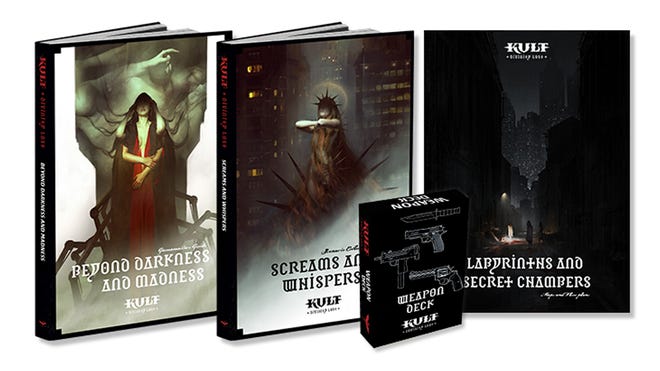 Fager's scenario - entitled Hell is Other People - sees players sitting in a limo on their way to the same location. With suspicion and envy abound, players must confront one another to reveal their secrets and discover the truth.
Other scenarios feature the writing talents of Matthew Dawkins and Matthew Sanderson - both known for contributing to Vampire: The Masquerade and The World of Darkness setting as a whole - as well as novelist Topher Burke and original Kult creators Gunilla Jonsson and Michael Petersén.
The Kickstarter campaign for all these sourcebooks and supplementary tools for Kult: Divinity Lost is currently live until July 2nd. A pledge of £35/$43 secures PDF copies of everything, with a pledge of £100/$123 getting printed versions that are all due to arrive sometime in February 2021.