Magic: The Gathering continues its video game crossovers with Fallout Commander decks next year
Dropping a bombshell.
Magic: The Gathering's next video game crossover will be a set of Commander decks based on post-apocalyptic RPG Fallout.
Wizards of the Coast announced that developer Bethesda's long-running series of RPGs set in an irradiated US would inspire a set of Commander decks planned for release next spring.
The announcement of the decks namechecked raiders, super mutants, monsters and robots, along with promising that the various factions of the Wasteland - which include the likes of the Brotherhood of Steel and The Railroad - would play a role in the decks.
Wizards added that the decks would let players recreate Fallout's "most famous - and outlandish - moments" in Magic matches, suggesting that we might see a playful approach to the games' wilder perks like Bloody Mess and Mysterious Stranger on cards. You can bet we'll see Vault-Tec mascot Vault Boy pop up somewhere, too.
The announcement of the Fallout Commander decks didn't specify which games might serve as inspiration for the upcoming set. The first two Fallout games were released in the late 1990s as classic isometric computer RPGs, before the series transitioned to first-person games with 2008's Fallout 3 and 2010 spin-off Fallout: New Vegas. The latest mainline entry in the series was 2015's Fallout 4, with Fallout 76 expanding the series to a massively-multiplayer entry in 2018.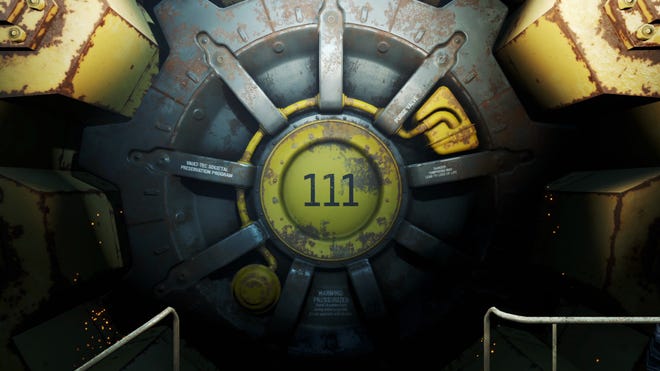 Magic: The Gathering's crossover with Fallout follows a slew of video game cards for the trading card game, including Secret Lair drops for Street Fighter and Fortnite, and upcoming Universes Beyond sets for Final Fantasy and Assassin's Creed. Last year saw a set of Commander decks set in the universe of Warhammer 40,000.
The Fallout Commander decks will be released for Magic: The Gathering in March 2024. Wizards of the Coast is set to confirm how many decks there will be, their contents or prices.