Magic: The Gathering's Final Fantasy cards will include every mainline game up to XVI
Tentpole booster release will arrive in 2025.
Magic: The Gathering's upcoming crossover with video game RPG series Final Fantasy will include every mainline game in the 35-plus-year franchise when it releases in 2025, Wizards of the Coast has announced.
MTG's Final Fantasy set was first revealed last year, becoming the latest in its ongoing series of pop-culture crossovers under the Universes Beyond label.
Previous Universes Beyond releases have included the likes of individual cards for Street Fighter, Fortnite and The Walking Dead released via Secret Lair drops, Warhammer 40,000 Commander decks, and this year's full The Lord of the Rings set Tales of Middle-earth. Upcoming sets include this year's Doctor Who and historical action video games Assassin's Creed. Magic: The Gathering has also crossed over with Dungeons & Dragons in multiple releases, but those officially fall outside of the Universes Beyond line.
Having initially announced that Magic: The Gathering's Final Fantasy and Assassin's Creed releases would release "from 2024", Wizards of the Coast confirmed that the Final Fantasy crossover will launch in 2025 - indicating that Assassin's Creed will arrive next year.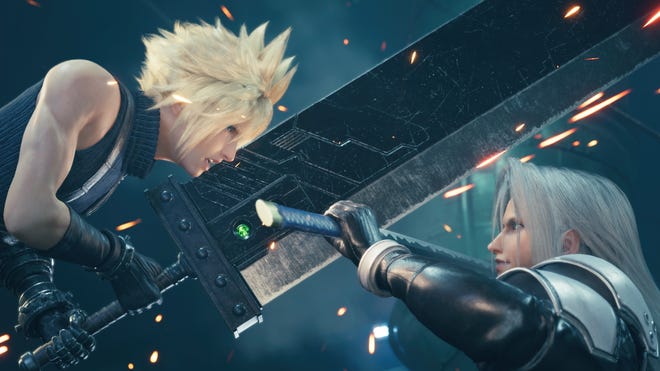 The Final Fantasy set will be a "tentpole booster release", featuring booster packs for both tabletop MTG and digital app MTG Arena.
Those boosters will include cards based on every mainline Final Fantasy game to date, spanning from the original Final Fantasy - released in 1987 - up to this year's most recent Final Fantasy XVI. The series, of course, also includes the likes of Final Fantasy VII, which is currently in the midst of an ambitious multi-game re-release as FF7 Remake, and MMO Final Fantasy XIV: A Realm Reborn, which will receive its latest expansion, Dawntrail, next summer.
Final Fantasy also has its own trading card game, designed by former Magic: The Gathering pro Tarou Kageyama.