Autographed Black Lotus just became the most expensive Magic: The Gathering card sold at auction
Winning bid: $511,100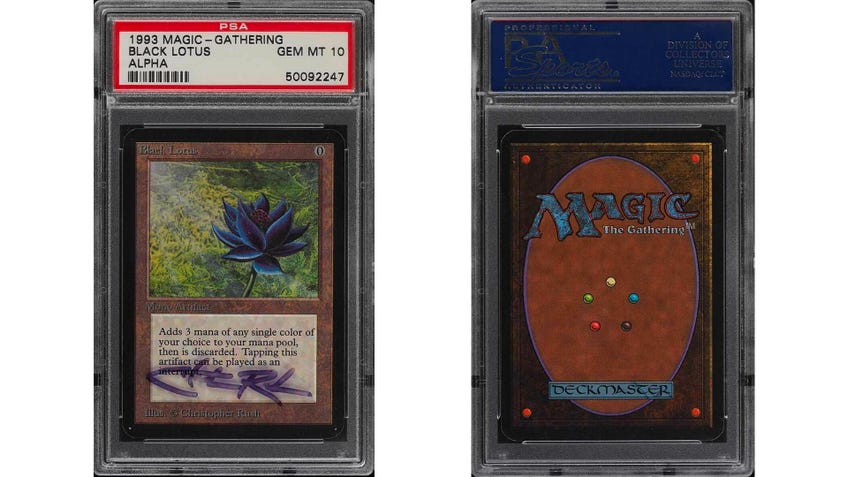 Magic: The Gathering's most recognisable flower just reached a new level of notoriety after an autographed version of the card sold at auction for over half a million dollars, becoming the most expensive card purchased in such a manner.
The mint-condition Black Lotus from 1993's Alpha set - publisher Wizards of the Coast's original print run of the collectible card game - was posted to eBay on January 17th and kicked off 10 days of increasingly hefty bidding. When Dicebreaker first reported the rare listing, several bids had already pushed the price above the $1,000,000 US mark. Many of those - from an astronomical $9,000,000 to the oh so very funny $1,006,969 - were eventually rescinded or canceled by eBay after it could not verify bidder identities.
The Black Lotus often causes a stir when one crops up for public auction or trade, but The PSA 10 Gem Mint condition copy listed by PWCC in Oregon carried an extra-rarified air thanks to the signature gracing the "older style" protective casing, according to PWCC. Christopher Rush, the artist and designer of the Black Lotus, at some point signed the case now in the auction house's possession. Rush illustrated over 100 cards during his tenure with Wizards of the Coast. He also aided in designing the five-colour mana symbols that still grace cards printed in contemporary sets.
The last 24 hours of biddings were open only to "pre-approved" bidders, and a final offer of $511,100.00 clinched the sale to an as yet unknown recipient. Whoever they are will need to pay the relatively paltry sum of $250 to ensure the safe shipping of their new card.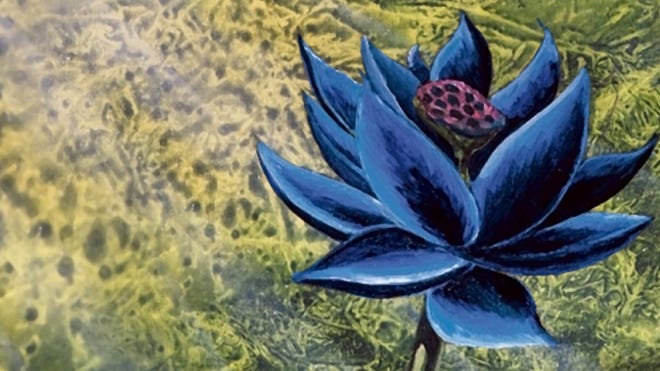 Rush was also one of the few non-Japanese artists to illustrate a Pokémon Trading Card Game card. His artwork graced a promotional Mewtwo released in 2000. He passed away in February 2016.
The sale of this autographed Black Lotus once again crowns it perhaps better known than even Magic: the Gathering as the most expensive card sold at auction. An extremely rare Blastoise card held the record for less than two weeks before falling into a still exorbitantly expensive silver-medal position.