Marvel Villainous expands its competitive card game's rotten roster with Mischief & Malice expansion
Yes, finally, it's Loki.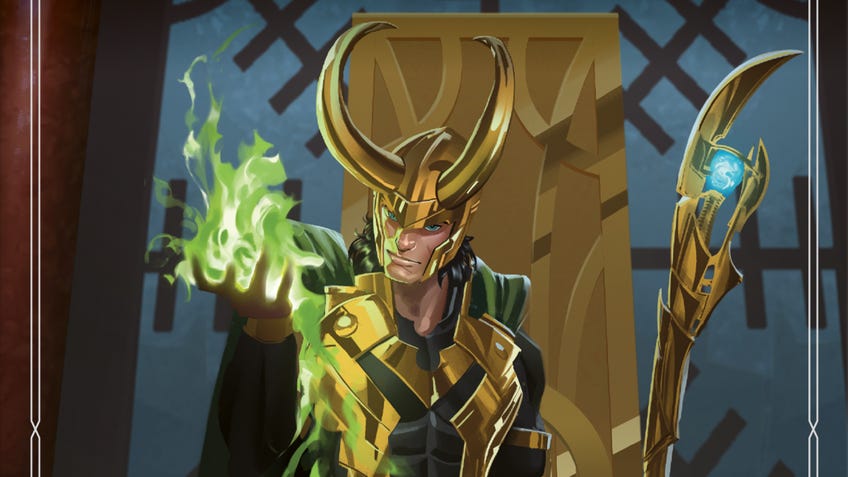 Practice monologuing that master plan before the first expansion for competitive card game Marvel Villainous, Mischief & Malice arrives on August 1st, bringing three new foes straight from the printed pages of a comic book.
Mischief & Malice adds three new playable villains: the trickster god Loki, cutthroat killer Madame Masque and everyone's favourite head-in-a-chair, MODOK. Each will introduce new methods of play and provide a large enough list for a four-player game using only Marvel-aligned characters.
Marvel Villainous pits two to four players against each other in a race to enact their poisonous plot first, working along a unique board that tells a story through its procession of objectives. For example, Loki clinches a win by amassing mischief tokens, which he gains when impersonating other villains in worlds not his own. By comparison Madame Masque must balance the timing and order of her assassinations - contract kills provide crucial power, but victory only comes by carrying out eight personal vendettas.
MODOK, true to form, only wants to activate the Cosmic Cube but must begrudgingly maintain an alliance with AIM - a megacorporation of power-hungry scientists - to achieve his ends. Each villain has their own deck of cards full of powers, resources and challenges to aid their nefarious ascent.
Mischief & Malice is the first expansion for Marvel Villainous: Infinite Power, which was released in 2020 and brought the popular gameplay of Disney Villainous to the world of caped and costumed evildoers. Like its predecessors, the expansion can be played alone or mixed with Infinite Power's roster as player's desire. Disney Villainous was picked as one of Dicebreaker's best movie board games, and the Marval line seems to be following suit.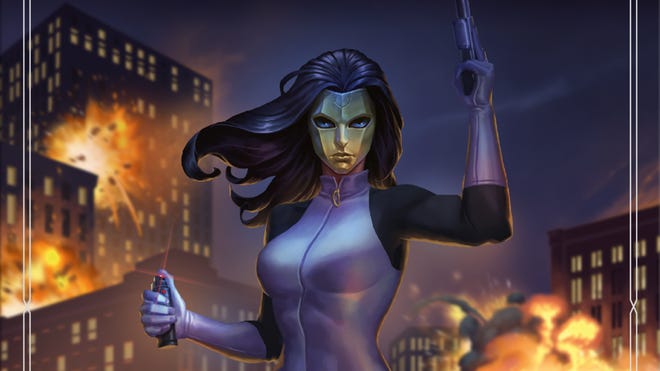 In a press release, publisher Ravensburger - maker of The Castles of Burgundy and High Society - said Mischief & Malice's box will contain three "oversized, metallic-look movers" that should be more robust and durable, thanks to previous feedback from players. It also said the Multiverse cards in Loki's deck, which is probably how he zips across worlds, will be a new type and operate differently from anything else yet in the game.
Previous titles in the Villainous line offered preorders, but Ravensburger made no mention of it regarding this latest expansion. Marvel Villainous: Mischief & Malice will hit retail and local game stores on August 1st of this year, priced at $25 (£18).