Play as Thanos, Hela and Ultron in Marvel Villainous: Infinite Power, a Disney Villainous spin-off
Hela fun.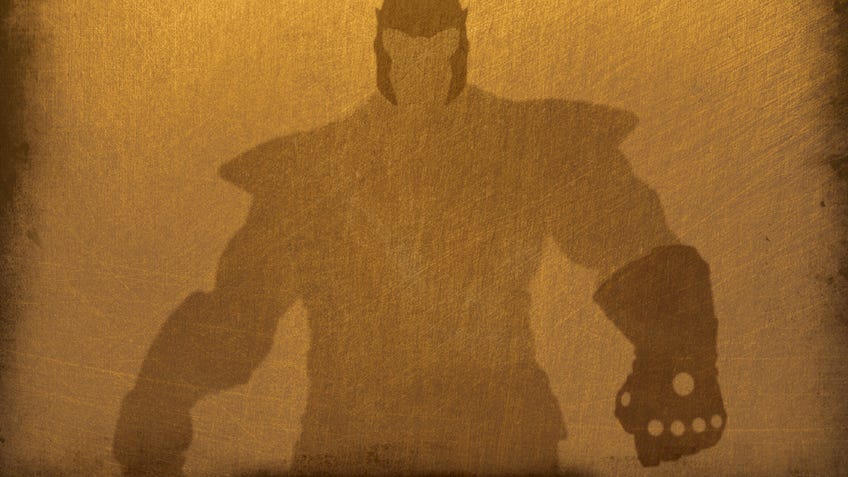 Embrace evil and destroy good in the spin-off board game from the team behind Disney Villainous, called Marvel Villainous: Infinite Power.
Disney Villainous is an asymmetric board game - meaning players have vastly different goals and abilities - for two to six players, in which everyone assumes the role of an iconic Disney villain: such as Maleficent, Jafar and Ursula.
Each villain has a unique goal to achieve in order to win and must move across their individual boards in search of items, enemies or events to trigger. However, should one villain reach their goal first then all the other villains lose, so players must be careful to delay their opponents just enough to secure victory.
Based on the Marvel Comic Universe, Marvel Villainous: Infinite Power is a board game for two to four players that also sees everyone racing down their own paths in search of their ultimate destinies. Each player will have their own unique domain board, villain token and speciality cards, whilst all players will share a fate deck from which they can potentially thwart each others' schemes.
Players will be able to choose from established Marvel villains such as Thanos, Hela and Ultron - along with two yet to be announced characters - as they attempt to fulfill their evil plots before their opponents do.
Also included in the board game will be three different modes of play, each designed to provide a unique level of difficulty from beginner to advanced options.
Marvel Villainous is designed by Prospero Hall, the creator of Disney Villainous and horror board game Horrified, as well as the recently announced Wonder Woman: Challenge of the Amazons board game based on the beloved DC character.
Ravensburger - the company responsible for creating tile laying board game The Castles of Burgundy and its yet to be released sequel, The Castles of Tuscany - will be publishing Marvel Villainous later this year.
Another recently announced board game based on the superhero universe is Marvel United, a co-op board game published by Zombicide creator CMON and Spin Master Games - the company behind 5-Minute Dungeon - that's currently on Kickstarter until March 5th.
The release date for Marvel Villainous: Infinite Power will be sometime in August 2020, with the board game being priced at $34.99 (around £27.00).