Masters of the Universe board game will let you wield the power of Grayskull
Don't be a Skelebore.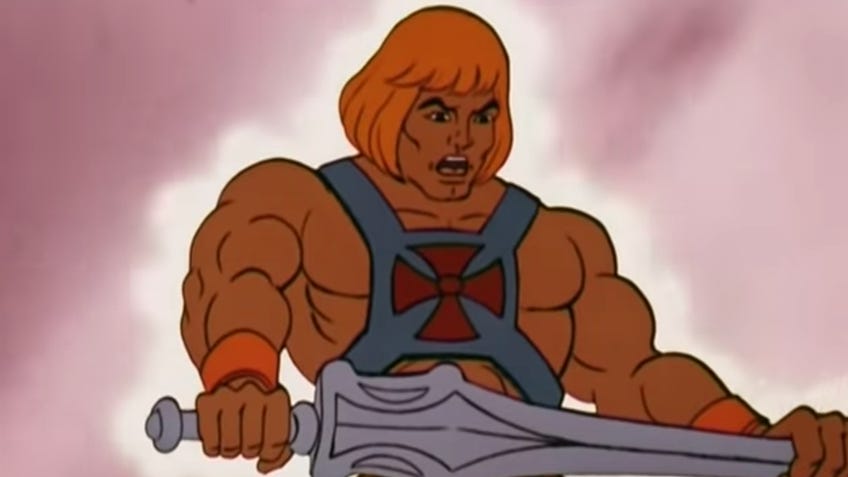 Brandish the Sword of Power and transform into He-Man in the upcoming board game adaptation of iconic 1980s toy and cartoon series Masters of the Universe.
He-Man and the Masters of the Universe was an animated television series based on the range of action figures created in the early eighties. The 1983 cartoon followed the adventures of Prince Adam in the land of Eternia. By wielding the Sword of Power and saying the words "By the power of Grayskull, I have the power!", Prince Adam transformed into the mighty He-Man, facing off against the villainous Skeletor and his array of evil henchmen.
Since the original Masters of the Universe series ended in 1985, the franchise has seen a live-action film in 1987, another animated show in 2002 and a recently-finished run of She-Ra and the Princesses of Power on Netflix - itself a reboot of the 1985 spin-off series to He-Man. A He-Man sequel series called Masters of the Universe: Revelation is set to be released on Netflix sometime in 2021.
Masters of the Universe: The Board Game will feature several of the characters and settings from the original animated series, with miniatures inspired by the line of children's toys that inspired the show. The upcoming game is described by publisher CMON as being built on a game system specifically designed to capture the feel and tone of the He-Man universe.
The designers behind Masters of the Universe are Michael Shinall - co-creator of sci-fi co-op game XenoShyft: Onslaught and A Song of Ice and Fire: Tabletop Miniatures Game - and Leo Almeida, who co-designed Starcadia Quest.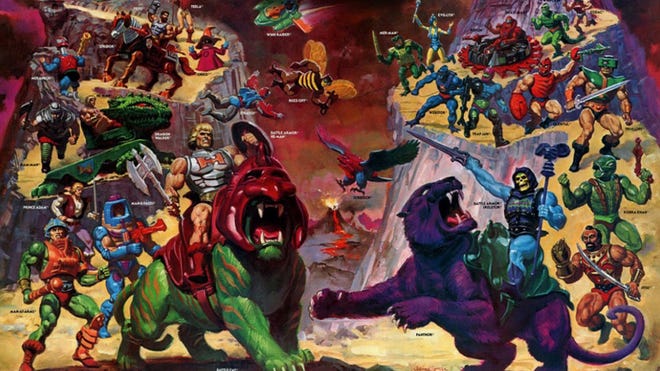 Besides Masters of the Universe: The Board Game, CMON is responsible for releasing titles such as Zombicide, Gizmos and Eric Lang's 'Mythic trilogy' - consisting of Blood Rage, Rising Sun and upcoming game Ankh: Gods of Egypt. The publisher has previously adapted over classic cartoons for the tabletop, including Wacky Races and Scooby-Doo.
Masters of the Universe: The Board Game will launch on Kickstarter sometime in 2021.