Zoinks! There's a new Scooby-Doo board game on the way
Ruh-roll.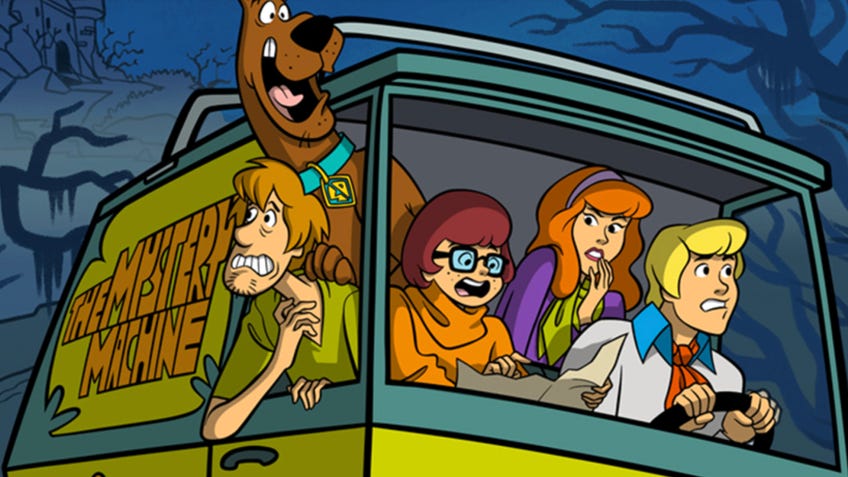 Save a town's citizens from a cabal of terrifying monsters as the Mystery Inc. gang in Scooby-Doo: The Board Game, an upcoming board game based on the classic Hanna-Barbera cartoon series.
A co-op board game for one to five players, Scooby-Doo: The Board Game has players taking the reins during the Mystery Gang's latest investigation into the unexplained and spooky goings-on of a local town. The innocent people of the town are being terrorised by all manner of ghosts and ghouls, so it's up to Fred, Velma, Daphne, Shaggy and, of course, Scooby-Doo himself to unravel the mystery and unmask the monsters.
In the upcoming board game, players will travel around different buildings situated in the town in order to set up traps to catch all the monsters, before the townsfolk are frightened away from their homes for good. Throughout the family board game, the different monsters will move from location to location, with unique behaviours assigned to each villain in play.
By working together, players can use their special character abilities to get the jump on each of the monsters before everyone catches the willies and is run out of town. Scooby-Doo: The Board Game can be played on three varying levels of difficulty - easy, medium or hard - and includes two-player board game and solo board game modes.
The designers behind Scooby-Doo: The Board Game are Fred Perret and Guilherme Goulart, co-creators of adventure board game Arcadia Quest and its sci-fi spin-off Starcadia Quest - co-designed by Eric Lang, creator of upcoming board game Ankh: Gods of Egypt.
Scooby-Doo: The Board Game will be published by CMON, known for horror board game Zombicide, co-op board games Marvel United and video game board game Bloodborne: The Card Game. CMON previously adapted another classic Hanna-Barbera animated series, the Dick Dastardly and Muttley-starring Wacky Races, for the tabletop as a board game released last year.
Another Scooby-Doo board game coming out soon is Betrayal at Mystery Mansion, a co-op board game featuring Scoob and the gang based on horror board game Betrayal at House on the Hill. The upcoming board game will see players working together to explore a haunted house, before one of the players decides to switch sides and help the villain.
The release date for Scooby-Doo: The Board Game is yet to be announced.