Ride the subway for free with print-and-play game Metro X from Sushi Go! maker
Provide your own cards or play along with the publisher.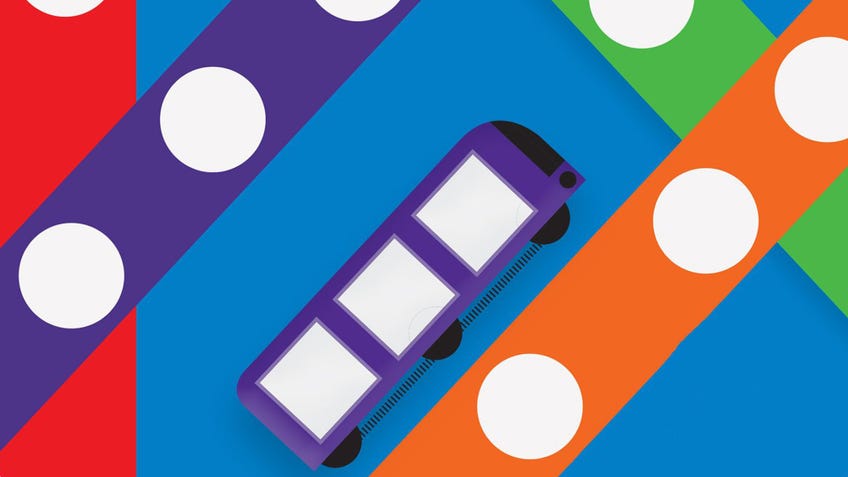 Race to complete subway routes and collect the most points in the free print-and-play board game version of Metro X from Gamewright, the maker of Sushi Go!
A train board game that can be played by any number of players at the same time, Metro X sees players attempting to complete as many subway routes as possible before their train cars are filled. The gameplay is similar to a roll-and-write game, but with cards in the place of dice.
Each turn, a designated card flipper turns over a card to reveal one of four possible card types. Number cards have players filling in one empty window on a train car and crossing off a number of stops on that train's route equal to the number shown on the car. Should a player encounter an already crossed-off station on a route, they must stop marking stations regardless of how many are left.
Skip cards enable players to continue crossing off stations on a route even when they encounter an already filled station - they simply skip that stop and continue marking stations equal to the number shown on the card. Free space cards let players cross off any station on any route without having to fill in a train car first.
Transfer cards provide opportunities for players to score additional points by crossing off an empty train car, and filling in an empty station with the number shown on the card multiplied by twice the number of routes the stop intersects. For example, if a transfer card with the number three was drawn and a player used it to fill in a station on four intersecting routes, then they would enter the number 12 in that stop.
The first player to complete a route scores a gold diamond bonus, with other players able to score a lower amount by completing the routes afterwards. Once every player has filled in all available train car windows, route points are counted - with any transfer points added - before subtracting points depending on the amount of empty stations shown on the board.
The free to print-and-play board game version of Metro X only offers the train board game's route board, with the game's 15 transit cards not included. The rulebook for Metro X is available online, with players needing to either provide their own cards or play along with Gamewright on its Facebook page. The publisher will be running a live playalong of Metro X on Wednesday 6th May at 8pm BST.
Metro X was designed by Hisashi Hayashi, who has created other train board games such as Trains, String Railway and Trick of the Rails, as well as family board game Minerva.
Other than Metro X, Gamewright is known for publishing party board game series Sushi Go!, beginner board game Forbidden Island - designed by Matt Leacock, creator of co-op board game series Pandemic - and dexterity board game Cube Quest.
The print-and-play board game version of Metro X can be downloaded for free from the Gamewright website now.