Mysterium Park, standalone sequel to the spooky deduction game, receives the vision of a release date
Out in time for Halloween.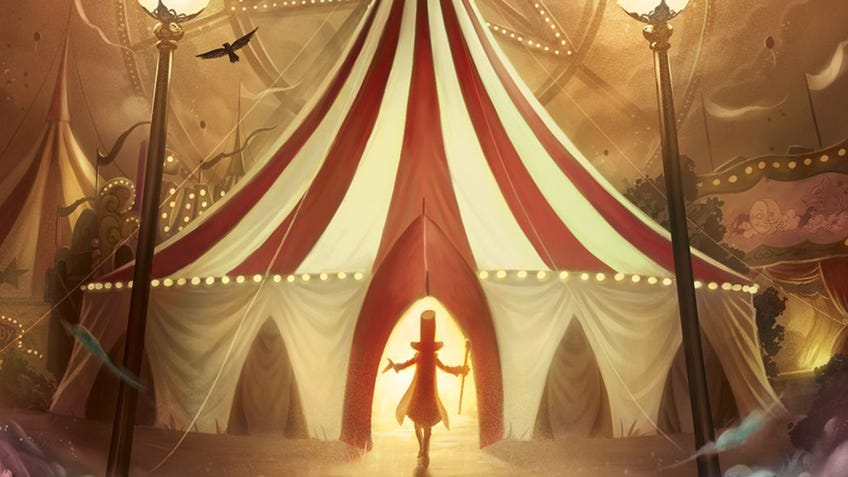 Mysterium's smaller, faster spin-off-cum-sequel Mysterium Park has been given a release date, confirming the deduction game will arrive in time for Halloween next month.
Mysterium Park is a standalone follow-up to the hit 2015 board game in which the players take the role of psychics attempting to solve the details of a murder, aided by picture clues provided by a silent ghost - who is also one of the players.
Mysterium Park keeps the original game's Cluedo-meets-Dixit gameplay at its centre, but is said to be quicker to set up and easier to play thanks to simplified rules, wrapping up in just hour an hour or so compared to Mysterium's very specific estimated play time of 42 minutes.
The upcoming release also moves the action outside of the first game's haunted mansion to a 1950s fairground in the US. Each two-minute round - tracked using a sand timer - represents a single night that the clairvoyants spend trying to solve the mystery of what happened to the carnival's former director, with just six nights to unveil the truth before the fair leaves town.
As in its predecessor, the ghost player must place abstract 'vision' cards in front of each player to indicate - albeit loosely - certain suspects and locations.
Mysterium Park follows several expansions for Mysterium that added additional cards and gameplay elements to the popular social deduction game, itself a remake of earlier game Tajemnicze Domostwo released in 2013. The game has also been brought to PC and mobile as a digital app.
Asmodee, which acquired Mysterium studio Libellud earlier this year, confirmed Mysterium Park see a release in the US on October 23rd - a week or so ahead of Halloween, for those looking to break out the ghostly game. It will retail for $30 (£23), almost half the price of Mysterium's $55 (£43) RRP.