Mythic Battles: Ragnarök shifts the skirmish miniatures series to Norse mythology
Top Tyr gaming.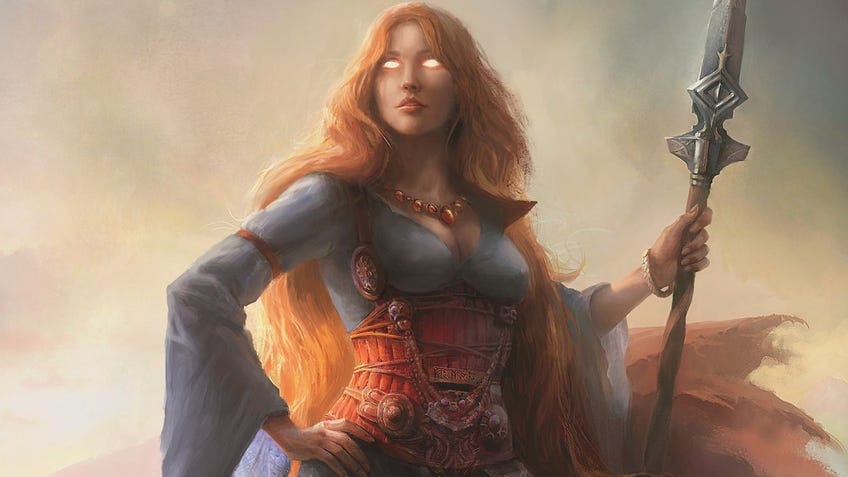 Command an army in the name of the Norse gods in Mythic Battles: Ragnarök, the next entry in the skirmish miniatures series.
Mythic Battles: Ragnarök is an upcoming tabletop game for two to four players based on the legends and characters found in Norse mythology. Players take control of an army representing one of four possible deities - Freyja, Hel, Thor and Loki - consisting of various heroes, monsters and other troops, alongside avatars of the very gods themselves. Players will be able to construct their armies using these different types of units - with each one costing a certain amount of recruitment points - ensuring that they do not go over their point budget.
The more powerful the unit, the more recruitment points it costs to add them to an army, with the most impressive pieces allowing the players to perform actions that can affect the entire battlefield. Each player must choose a deity for their army, granting them access to the ability to absorb divinity stones - sources of power that are spread across the board at the start of every game. Players can win Ragnarök in one of two ways, either by destroying one of the opposing gods or by absorbing the power of four divinity stones. Whilst these stones can be collected by any unit, they must be absorbed by a deity - thereby forcing players to balance the protection of their god with the allure of divinity stones.
Alternatively, players can utilise their heroes - who have the ability to gift Art of War cards that can open up new combat options - alongside their basic troops to push the opposing forces back, with the monster units providing opportunities to cause larger scale destruction to the other armies on the board. Jarl cards can also be used to boost the power of a player's troops, providing additional damage or other benefits.
All units are controlled using a player's deck of cards - which is made up of Art of War and Activation Cards - with each unit having a set number of Activation Cards assigned to them. Players must use their Activation Cards to perform actions with the relevant units, being sure to not run out of cards too early on in the game, as units cannot be moved without Activation Cards. Whenever combat occurs, the involved players each roll a number of dice equal to their unit's offence score, with the winner being whoever rolled the most hits.
The original Mythic Battles: Pantheon was released in 2017 and focused on Greek mythology, with players taking control of armies led by various deities. Each player creates their own warband from a collection of gods, heroes and monsters inspired by Greecian myths and legends, before pitting them against opposing forces.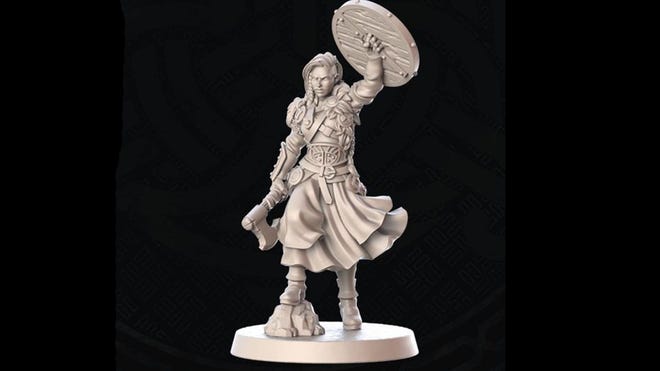 Mythic Battles: Ragnarök is created and published by Monolith, a studio known for releasing the miniatures board game, Batman: Gotham City Chronicles, as well as last year's Conan Adventure Mode - which re-launched on Kickstarter in a campaign without the previously announced Beyond the Monolith System, due to the perceived lack of backers for the project.
The Kickstarter campaign for Mythic Battles: Ragnarök is live until April 19th, with a pledge of $119 (£86) getting backers a copy of the core game that's estimated to arrive in June 2022.