Pandemic's speedy spin-off Hot Zone is headed to Europe in a new game
International inoculation in an instant.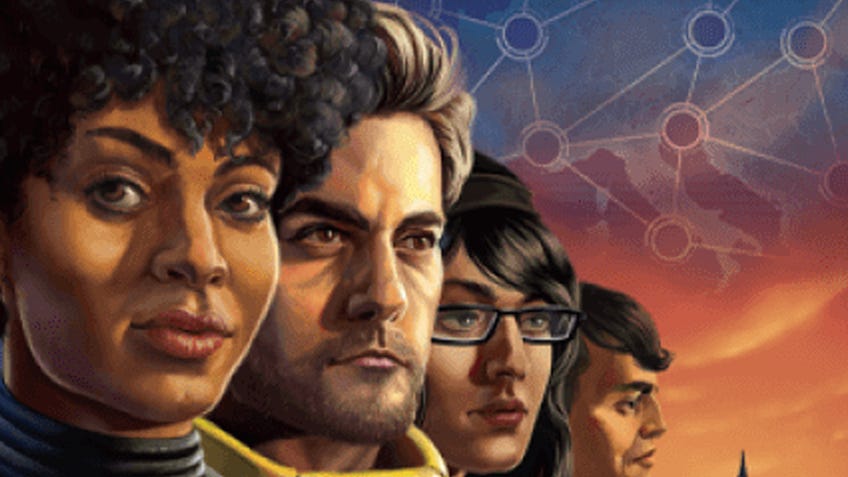 Pandemic: Hot Zone, a spin-off series from the popular co-op board game franchise, is seeing a new entry that takes place in Europe.
Upcoming board game Pandemic: Hot Zone - Europe sees two to four players working together as an elite team of operatives to manage a group of diseases that are spreading across the continent. Designed to be played in 30 minutes or less, the quick board game condenses the gameplay of Matt Leacock's 2008 hit into a shorter experience where time is of the essence.
Using their available resources, players must travel across Europe in order to treat victims of each disease, as well as stopping outbreaks from emerging and collecting the information they need to finish researching various cures. Whereas the standard version of Pandemic features four diseases that players must contend with, Hot Zone - Europe only requires players to find the cures to three different types.
Once players have successfully discovered the cures to all the diseases, they win. However, should too many outbreaks spread before they can complete their mission, it's game over for all the players. If players want a more difficult experience, they can add optional mutation cards to provide additional challenges.
Last year saw the release of the first entry in the Hot Zone series, Pandemic: Hot Zone - North America. After the game was initially leaked via several online retailers, series publisher Z-Man Games eventually officially revealed the spin-off, having delayed the announcement due to the COVID-19 pandemic. Like Hot Zone - Europe, North America is a shorter and more portable version of the original Pandemic, with players speeding their way across the Western continent to cure three diseases before the occurrence of too many outbreaks.
Pandemic: Hot Zone - Europe was co-created by Leacock and Thomas Lehmann, the creator of sci-fi card game Race for the Galaxy and co-designer on multiple Pandemic expansions including On the Brink and In the Lab.
Besides releasing titles in the Pandemic franchise, Z-Man is known for publishing tile-placement game Carcassonne and worker-placement game A Feast for Odin.
Pandemic: Hot Zone - Europe is set to be released sometime this year, with Z-Man Games yet to confirm an exact launch date or retail price. (Thanks, BoardGameGeek.)