Pandemic: Hot Zone is a portable 30-minute version of the hit co-op board game
Leaked ahead of full announcement.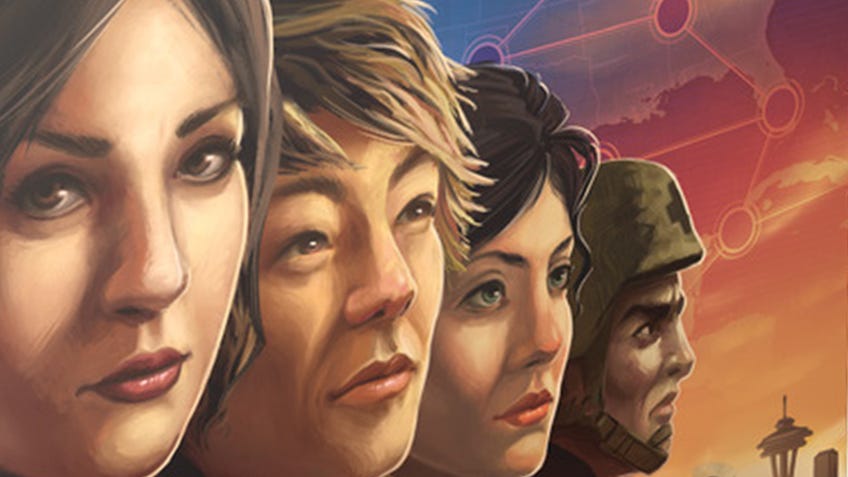 Co-op board game Pandemic is getting a smaller, faster-playing spin-off called Pandemic: Hot Zone - North America later this year, it seems.
Designed by series creator Matt Leacock, Pandemic: Hot Zone - North America is based on the core gameplay of the original Pandemic. Two to four players must work together to travel around the board - reduced in the upcoming board game from the entire world to the region of North America - in order to stop the spread of multiple diseases. The players must collect matching sets of cards and travel to a research station in order to discover a cure.
Hot Zone brings the play time down to under half an hour, with just three diseases to cure instead of Pandemic's usual four. The quick board game is also described as being more portable than Pandemic, with a smaller board, box and price tag: $20 (£16) in the US.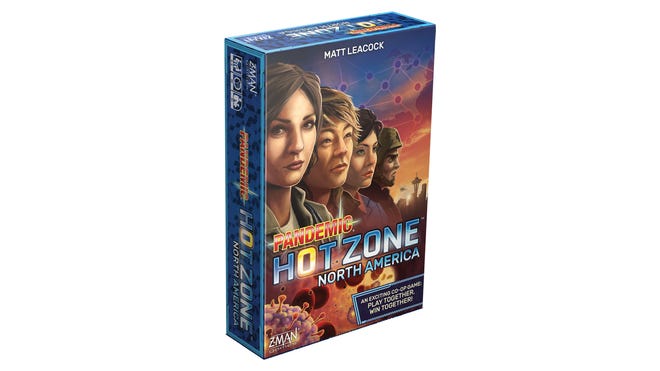 Although not yet officially announced by Pandemic publisher Z-Man Games, Pandemic: Hot Zone - North America has been leaked by its appearance on multiple online retailers. Dicebreaker sources have confirmed the upcoming board game's existence and details.
Z-Man previously said that it had delayed the announcement of new products in the Pandemic series due to the ongoing COVID-19 crisis "out of respect for those affected by the current situation". Dicebreaker's sources revealed that Hot Zone was originally due for announcement earlier this year; the board game is seemingly still planned for release later in 2020, though Z-Man is yet to publicly confirm a release date.
Joining Hot Zone - North America as a 2020 board game release in the Pandemic series is Pandemic Legacy: Season 3, the apparent conclusion to the trilogy of legacy board games created by Leacock and Rob Daviau. Pandemic Legacy: Season 3 was first teased by Z-Man last year, but is yet to be fully revealed by the publisher.
Leacock previously told Dicebreaker that "it's difficult to keep things fresh" in the Pandemic series, but that he had been surprised by the success of Pandemic Legacy in particular: "We had absolutely no idea that the game would do as well as it did and garner so much excitement."
Hot Zone follows Ticket to Ride: New York and Ticket to Ride: London, similarly condensed spin-offs from the series of popular beginner board games about trains. New York and London play in just 15 minutes or so, with smaller boards based on the cities and new gameplay elements. Both Ticket to Ride maker Days of Wonder and Pandemic studio Z-Man are owned by major tabletop company Asmodee.
Edit: This article previously stated that Z-Man said it would not announce any new Pandemic products during the COVID-19 pandemic. The publisher said it had delayed the announcements until an appropriate time, not that it wouldn't make any announcements. The text has been updated to clarify this.