Pandemic Legacy: Season 0 revealed as Cold War spy thriller set in the 1960s - watch the exclusive cinematic trailer
Includes real passports, branching story paths and new gameplay elements.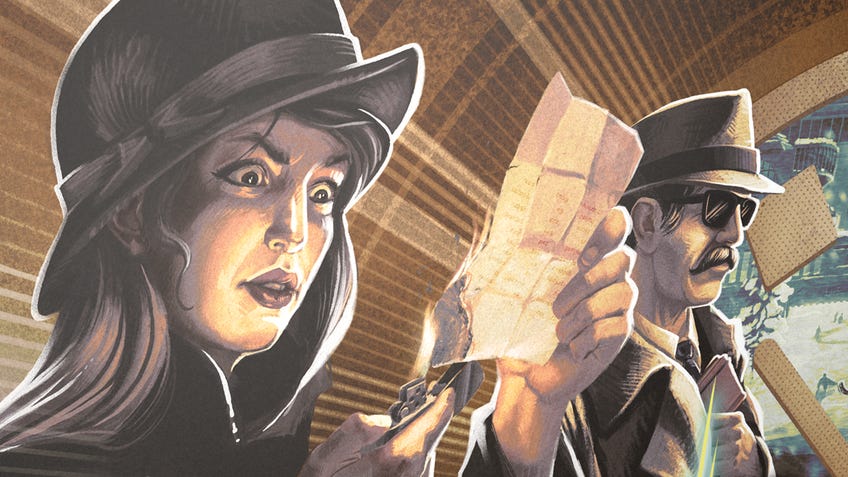 Pandemic Legacy: Season 0 is a spy thriller set at the peak of the Cold War in the early sixties, the board game's full announcement and first cinematic trailer have revealed.
Season 0 was teased earlier this month with a short trailer that confirmed its title, place as a prequel and hinted at the Cold War setting with a ticking doomsday clock. The presence of a filing cabinet with a James Bond-like logo suggested the inclusion of a spy-like theme, which has now been confirmed.
In Season 0, players control medical specialists hired by the CIA to hunt down a secret Soviet bioweapon, Project MEDUSA. Unlike past Pandemic games, there are no disease cubes present on the board at the start of the campaign. Taking their place are Soviet agents in each city who threaten to blow the players' cover as they investigate the secretive project and search for a missing CIA agent.
As part of its spy thriller theme, the game includes real leatherette passports that players create multiple characters in, representing the different aliases required to travel around the world while staying undercover. The characters can be customised with a selection of features and disguises, and acquire different skills and abilities.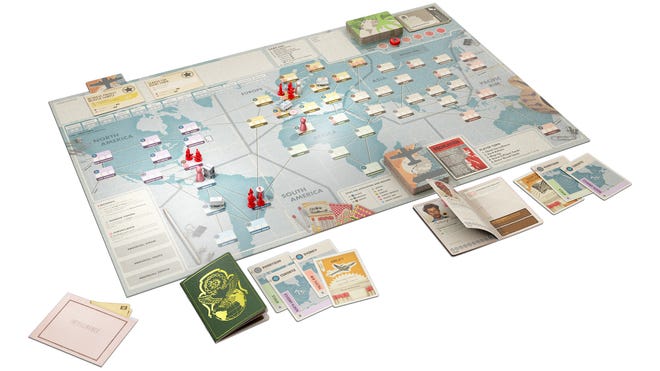 Another major new gameplay addition are teams that players can create by spending cards from the same region at a safehouse, in a similar manner to curing diseases at research stations in previous Pandemic games. The teams, represented by vans, can be moved around the map by any player to eliminate all agents from a location, but must match the city's political affiliation: US, Soviet or neutral.
Co-creators Matt Leacock and Rob Daviau previously announced that Pandemic Legacy: Season 0 will be the final entry in the planned trilogy, despite taking place before 2015's Season 1 and 2017's Season 2. Publisher Z-Man Games has confirmed that the game can be played without any experience of the previous games, serving as a standalone experience or as either the final or opening chapter of the series.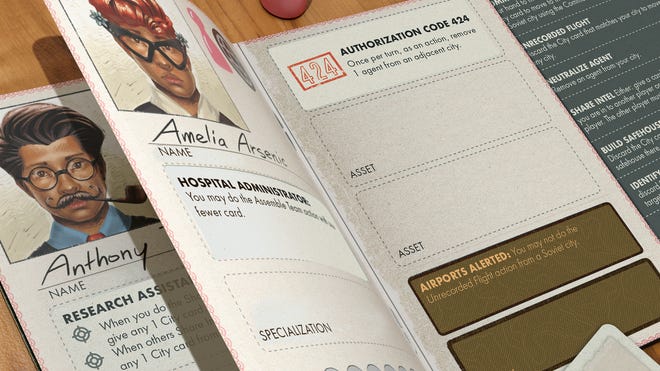 As with the previous two Pandemic Legacy games, Season 0's storyline takes place over the course of a single year - in this case, 1962 specifically. Players play at least one game per month, advancing to the next month if they succeed. Failure means repeating the month, but a new end-game state - 'adequate' - earned by completing at least one objective, but not all of them, also progresses the group.
New to the series is a debriefing book featuring numbered entries read as the result of certain events, including specific player decisions and the completion or failure of objectives. The book results in branching narrative paths for the game, with players missing out on certain information and unlocking other elements depending on the outcome.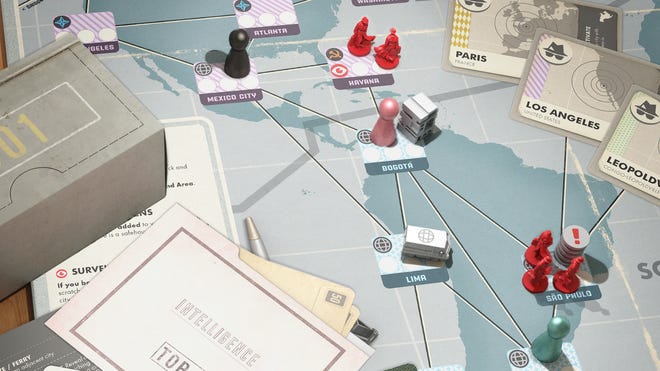 The campaign will consist of at least 12 sessions and, like previous Pandemic Legacy games, cannot be reset. The designers confirmed to Dicebreaker that there will not be any post-campaign content or replayability, unlike some other legacy games such as Betrayal Legacy.
Pandemic Legacy: Season 0 will play with between two and four people, with each session taking around an hour. The upcoming game is due for release later in 2020, with a release date yet to be announced.