These Squirtle, Bulbasaur and Charmander cards won Pokémon Snap photo contests - and just sold for record sums
Oh, Snap!
A trio of expensive Pokémon cards featuring first-generation starter Pokémon Squirtle, Bulbasaur and Charmander have broken multiple sales records under the hammer.
The cards all date from 1999, and feature pictures of the Pokémon taken by players in Nintendo 64 video game Pokémon Snap. Those photos were entered into a series of photo contests held in Japan that year, with the winning entries made into limited-edition Pokémon cards awarded to each successful contestant.
The Squirtle card sold on November 19th was one of 15 copies awarded to one of the winners of the Best Photo Contest hosted by Japanese TV show 64 Mario Stadium in 1999. The copy sold by auction house Goldin was rated as being in a Near-Mint 7 condition on the 10-point scale of card grading specialist PSA, making it the highest graded copy of the card recorded by PSA to date alongside just four other cards at the same tier.
The 1999 Japanese Promo 64 Mario Stadium Best Photo Contest #7 Snap Squirtle card, to give it its incredibly long official title, sold for $73,200, setting a new record for the card featuring the water-type starter.
Joining the Squirtle was a similar card for fire-type starter Charmander, best known for being the starting Pokémon that evolves into Charizard - itself one of the most sought-after Pokémon cards of all time.
The Charmander card was another one of the five winners in the 64 Mario Pokémon Snap Best Photo Contest, with 15 copies given to its virtual photographer. The copy graded at NM 7 by PSA is said to be one of just two known copies recorded by the company.
The latest Japanese Promo 64 Mario Stadium Best Photo Contest #4 Snap Charmander - again, not exactly a catchy name - broke its sales record by selling for $79,300 on November 19th via Goldin, which called the rare card "an extraordinarily scarce Pokémon collectible".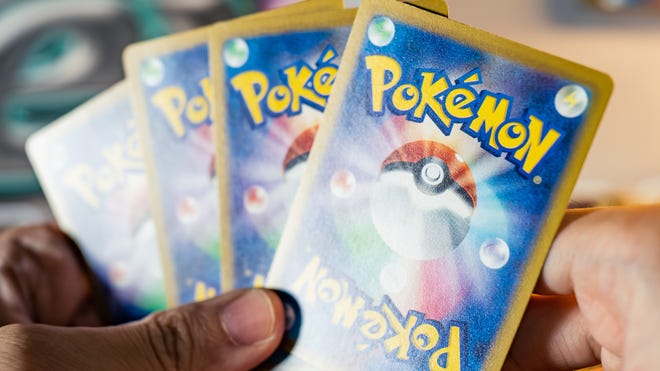 Completing the trio of record-breaking iconic starter Pokémon was grass-type Bulbasaur. Unlike the Squirtle and Charmander, the Bulbasaur dates back to a different competition, albeit still a photo contest held in Pokémon Snap.
The Bulbasaur picture was entered in a Pokémon Snap contest run by Japanese magazine Corocoro, which allowed players to send in their pictures via local convenience store chain Lawson - as players could also print off their in-game photos as physical stickers at the shops by taking in their N64 cartridge.
Five winners of each contest were given 20 copies of a card featuring their shot; the Bulbasaur card is one of just three copies to resurface graded at a Mint 9 by PSA, putting it just one mark below the highest possible condition.
A copy of the Japanese Promo Corocoro Best Photo #1 Snap Bulbasaur - named for being the very first card in the Pokémon card game's earliest Base Set - similarly sold for $80,520 on November 19th, completing the trio of record-breaking sales for the starters over the weekend.