Van Gogh Pikachu promo card to disappear from Pokémon museum exhibit following scalper frenzy
The Van Gogh Museum blames a "small group of individuals creat[ing] an undesirable situation."
The Amsterdam Van Gogh Museum will no longer hand out copies of the promotional Pikachu with Grey Felt Hat card as part of its Pikachu x Van Gogh Museum exhibit. It cites safety concerns for both patrons and employees following a feeding frenzy of scalpers and opportunists two weeks ago that prompted an apology from The Pokémon Company.
The Pikachu x Van Gogh Museum exhibit, with its scavenger hunt, reimagined Van Gogh portraits featuring Pokémon and other activities predominantly designed for small children, had their stock of promotional cards and other merchandise eviscerated on September 28th. Video footage posted onlines showed adult fans and probably scalpers flooding the gift shop to pull anything within reach off the shelf.
As Dicebreaker reported earlier this month, cards, art prints, stationery plushes and more soon filled online resellers such as eBay at painful markups, while the Van Gogh Museum updated its website to say it was attempting to procure more Pikachu promo cards as soon as possible.
The Van Gogh Museum again updated its online FAQ over the weekend to state that it had decided to no longer offer the card at its physical location, beginning October 14th. Patrons who had purchased a ticket to the exhibit, which runs through January 7th, 2024, were initially promised a card as part of the price of admission. Now, the only way to obtain one is through The Pokémon Company's online stores.
"The Van Gogh Museum and The Pokémon Company International take the safety of visitors and employees very seriously," the translated text reads. "Due to recent incidents where a small group of individuals created an undesirable situation, we have made the difficult decision to no longer make the special Pikachu x Van Gogh Museum promotional card available in the museum. This way, visitors can experience this special collection of paintings and the rest of the museum in a safe and enjoyable way."
Pokémon Trading Card Game fans in the US, UK and Canada will need to use the publisher's website to find out where and when Pikachu with Grey Felt Hat will be offered, while those in the Netherlands will be able to find copies at participating retailers "early next year" - the Van Gogh Museum will explicitly not be among them.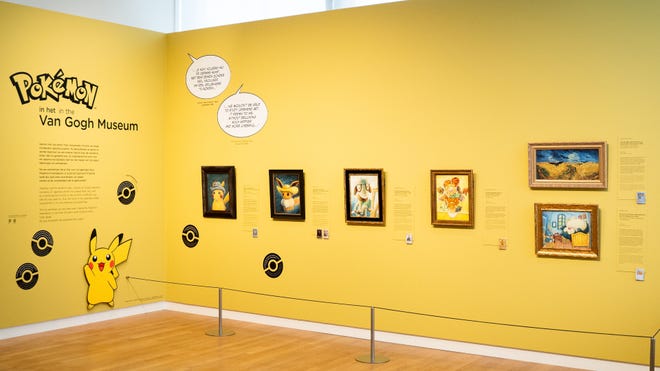 Scalpers and resellers have been a constant annoyance in the Pokémon TCG hobby since its explosion in popularity following the COVID-19 pandemic and a subsequent market bubble around elusive, high-value cards and booster boxes that has yet to burst. The Pokémon Company encountered similar problems at its last museum cross-promotion for 2018's Edvard Munch exhibit at the Tokyo Art Museum.
It's particularly upsetting that families who booked their tickets anywhere outside the three-week window the card was briefly available will miss out thanks to a greedy minority upselling a card game. The Van Gogh's museum's FAQ now hosts instructions on canceling or refunding tickets, ostensibly due to the unavailability of the promotional card and related merchandise.