Target will no longer sell trading cards in stores following increasingly violent customer behavior
Follows rising demand for Pokémon boxes and boosters among collectors and scalpers.
Department store Target will stop selling trading cards at physical locations on May 14th in locations across the United States in response to the increasingly aggressive and sometimes violent behavior displayed by those hunting for boxes and boosters.
In a statement to Bleeding Cool, a Target representative said the company is acting "out of an abundance of caution" for customers and staff. The suspension affects the Pokémon trading card game and a swath of sports trading cards, including NFL, NBA and MLB lines.
Signs posted in aisles previously limited the amount of Pokémon cards customers could buy as a preventative measure to exploding interest both by collectors overwhelming grading companies with potentially valuable cards, YouTubers hopping on the unboxing trend and scalpers taking advantage of The Pokémon Company's stocking woes that have been ongoing since the COVID-19 pandemic first decimated shipping infrastructure.
While the official statement and photos posted online of the updated signage make no mention of other popular trading card games, such as Magic: The Gathering or Yu-Gi-Oh!, it is safe to assume that the new policy will be enforced broadly. Dicebreaker has reached out to Target for clarification.
On May 7th in Wisconsin, four men reportedly accosted a Target shopper over sports trading cards as he left the store. The shopper pulled a handgun on the group, who immediately left. While local police said the man had a concealed licence for the weapon, the Target and both a nearby Trader Joe's grocer and Children's Wisconsin clinic locked down for an hour following the fight.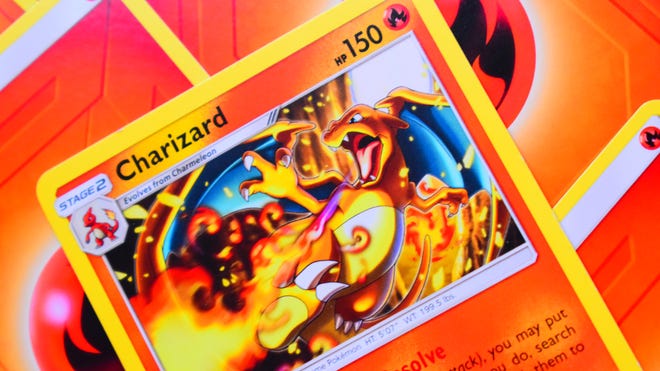 This latest incident is the latest - and most violent - in a string of abnormal customer behaviour as they jockey and sometimes fight to grab the limited stock of trading cards nearly the moment the boxes hit shelves. A recent Vice article outlined the push and pull between Target and eager buyers that has led to something of an arms race; changing when shelves would be restocked and how much each customer would be allowed to buy led to Black Friday-esque lines outside and some diligent folks camping overnight to secure their place in the queue.
Alan Johnson, Influencer Relations at Warner Bros. Games, posted on Twitter yesterday that at least one Walmart outlet has seemingly followed suit by telling employees to no longer place trading cards on store shelves. "The trading card categories have been removed from the sales floor and sales of these items have been suspended due to inappropriate customer behavior and increased demand," reads a photo of a sign bearing Walmart's logo. "Please do not stock these items until further direction from management has been given."