YouTuber Logan Paul will auction first-edition Pokémon card boosters live on stream
A different kind of boxing.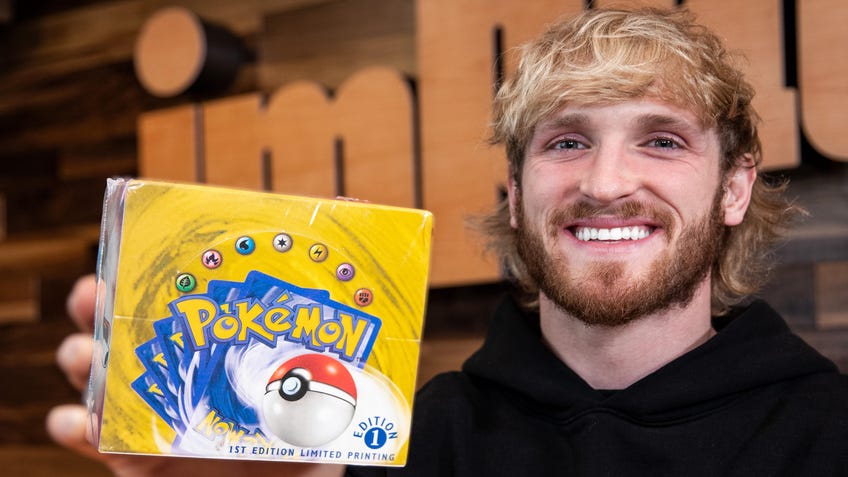 YouTube personality Logan Paul announced in a recent video that he will auction each booster pack in a box of previously unopened, first-edition Pokémon cards from the TCG's initial set.
The youngest of a pair of extremely online brothers, Paul plans to stream in coordination with Goldin Auctions to sell and then open 36 boosters live to his YouTube audience. The public is free to bid on the rare and highly sought-after packs of cards from February 4th through the 11th, with bids starting at a whopping $10,000 (£7,364).
On February 27th, Paul and auction house founder Ken Goldin will go live to open each winner's pack and share the contents of their investments with the rest of the internet. The date coincides with a global celebration of Pokémon's 25th anniversary of the original video games' launch in 1996.
A press release touting the event said Paul will "give shout outs" to the winner of each item, while Goldin will be on hand to provide commentary and insight as a professional expert in collectible cards. A PSA representative will rate any particularly rare cards - such as, perhaps, a holographic Charizard or ultra-rare Blastoise - live on the stream. All winners will also receive a Logan Paul-branded cryptocurrency NFT (you read that right) and an altered Pokémon card featuring Paul dressed in boxing gear - his planned exhibition bout with professional boxer and serial domestic abuser Floyd Mayweather has been indefinitely postponed.
Paul's recent fascination with Pokémon cards and seeking out rare finds began about three months ago when he uploaded a video claiming he purchased a gem mint-rated holographic Charizard card. The video has garnered 7.7 million views to date, and Paul has released two other videos detailing his increasingly expensive Pokémon card purchases.
According to the stream announcement video posted on February 3rd, Paul has now spent north of $2,000,000 amassing six increasingly rare first-edition boxes of Pokémon card boosters from collectors and traders across the world. He said in the video that he now owns the "most valuable Pokémon collection in the world".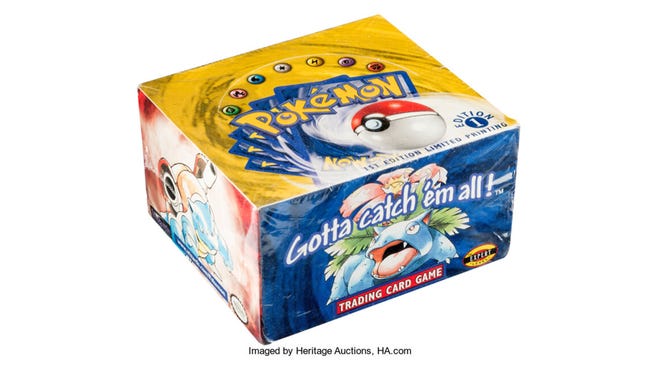 While such claims are difficult to prove, both boxes and single trading card game collectibles have been enjoying rising values over the last year - Magic: The Gathering's Black Lotus reclaimed its spot as the most expensive card auction in January, and one of only two ultra-rare Blastoise took the medal for highest selling Pokémon card earlier that same month with a $360,000 price tag.
Paul has been uploading videos to YouTube since 2015, helped largely by a 3.1 million follower base from the now-defunct social media platform Vine. His popularity has been punctuated by multiple controversies, including him uploading a video in 2017 that showed the body of a man who died by suicide in Aokigahara, several instances of filmed animal abuse, a series of homophobic jokes on his podcast and a 2018 suspension from YouTube, which cited "a pattern of behaviour" including his partaking in the then-popular and troubling Tide Pod Challenge.
The streamed opening of the first-edition booster box is scheduled for February 27th at 6pm EST on Paul's YouTube channel. All money from the sales of the Pokémon boosters will apparently go to Paul.