Risk's Lord of the Rings Trilogy Edition is down to £35 on Amazon Prime Day
One Risk to rule them all.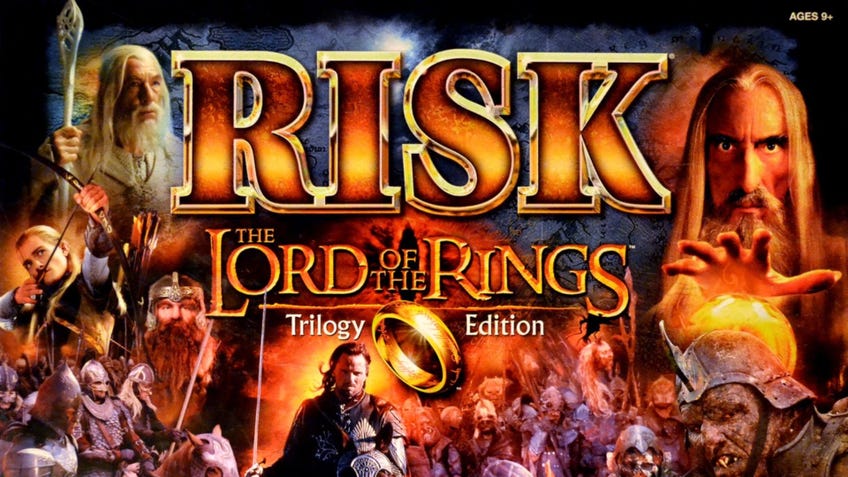 We're getting closer to the end of Amazon Prime Day 2023, and we've had some great board game deals already, and a new one has just appeared featuring a classic board game with an epic edition.
There are nearly 20 different licensed versions of the classic strategy board game Risk, and arguably one of the coolest is the Lord of the Rings Trilogy Edition, which right now is 36% off on Amazon UK making it just £35:
Unfortunately there isn't a US equivalent of this deal, but you can still pick up this version of Risk at Amazon US for $56:
This certainly isn't the only Lord of the Rings board game we've seen, but it might be one of the best, and this version is the one to get because it combines the original Risk: The Lord of the Rings version and the Gondor & Mordor Expansion Set.
This version keeps most of the original rules of Risk and then places the conflict of the gameplay into Middle-Earth, played over a highly detailed Middle-earth game board drawn by an official cartographer from the films.
Warring nations are replaced with the elves, Riders of Rohan and eagles that make up the Free Peoples, and then orcs, the Nazgûl and cave trolls are commanded by Sauron himself. As an additional element, a gold-tone pewter replica of The Ring moves across the map, with the game coming to an end if it makes it to Mount Doom in time.
This is a great pickup if you're a fan of Tolkein, Risk, or both and want to play through some epic battles with your friends, so make the most of this great discount before it expires at midnight tonight!