Robinson Crusoe: Collector's Edition adds a tutorial campaign, companion app and minis to the co-op adventure game
Return to the Cursed Island.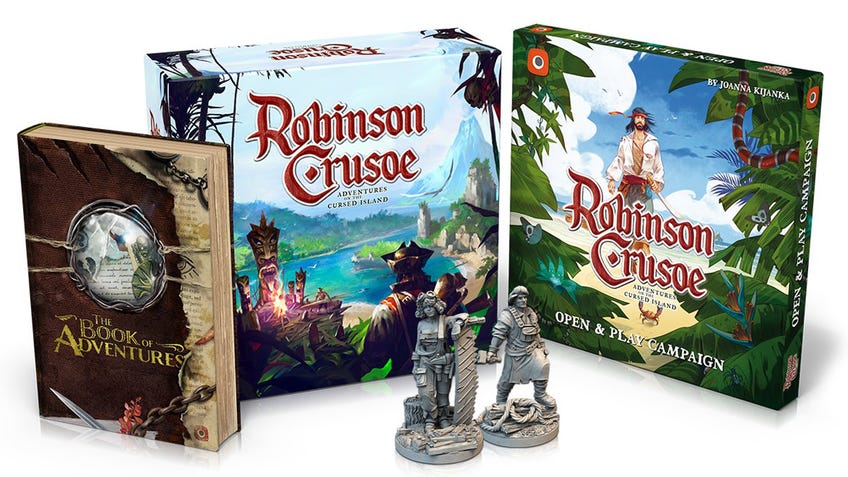 Revisit a classic co-op board game with Robinson Crusoe: Collector's Edition, a version of the survival title that introduces a tutorial campaign and a new expansion.
Robinson Crusoe: Collector's Edition is the latest version of the board game for one to four players set on a remote island on which the group finds themselves stranded. Hungry, thirsty and vulnerable, players will need to find enough resources to construct a shelter and something to eat before night arrives - or risk dying to starvation, exposure or something much worse.
The upcoming board game will add several new elements to the original, including extra components and miniatures created by Awaken Realms, the publisher known for releasing board games featuring minis such as horror title Nemesis and fantasy game Tainted Grail: The Fall of Avalon. Players will also be able to use a companion app alongside their playthroughs of Robinson Crusoe: Collector's Edition, which provides access to over 300 adventure and event cards and comes with an audio element for building atmosphere and immersion.
Another new aspect featured in the Collector's Edition is the Robinson Crusoe: Open & Play Campaign that serves as a tutorial mode for newer players. It will feature four scenarios that can be played as a complete campaign designed to ease less experienced players into the notoriously difficult game.
The Book of Adventures is a new expansion being released alongside the Collector's Edition that introduces 20 new scenarios for players to attempt, as well as variants to alter older adventures. All the scenarios are categorised by theme, gameplay length and difficulty level to aid players with choosing which one would be most appropriate for their group and the kind of experience they're looking for.
Robinson Crusoe: Adventures on the Cursed Island was originally released in 2012 and sees players working together to the many trials and tribulations they face whilst shipwrecked on a mysterious land. As their circumstances change, with new weather patterns and dangerous beasts threatening the players' survival, they have to find the resources they need to keep from succumbing to the many dangers they face. Eventually, players may even be able to explore the island itself to hunt for answers to its secrets, or potentially build their own settlements with domesticated animals and improvised tools.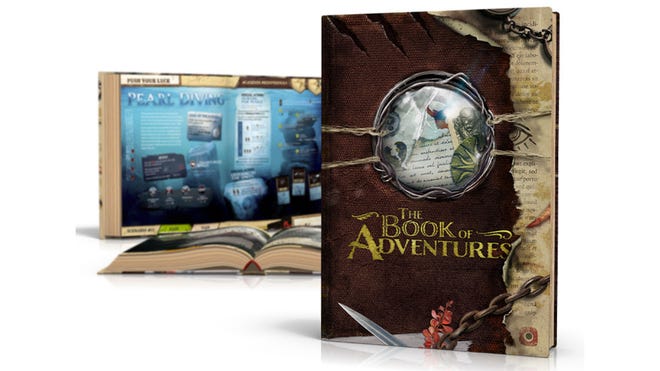 Ignacy Trzewiczek is the creator of Robinson Crusoe: Adventures on the Cursed Island - alongside co-designing other titles such as Imperial Settlers and Detective: A Modern Crime Board Game - while the Collector's Edition's Open & Play Campaign was designed by Joanna Kijanka, who also co-created the Mystery Tales expansion for Robinson Crusoe.
Robinson Crusoe: Collector's Edition is being published by Portal Games, the studio behind the original version as well as other board games including the spiritual successor to Robinson Crusoe - First Martians: Adventures on the Red Planet - and Prêt-à-Porter, a board game about the economics of fashion co-designed by Trzewiczek.
The upcoming game and The Book of Adventures expansion will be launching on crowdfunding platform Gamefound on March 23rd. Portal Games is yet to confirm pledge amounts and an estimated release date.