Free mini-expansion for Small World adds a solo mode and two-player co-op
AI-rea control.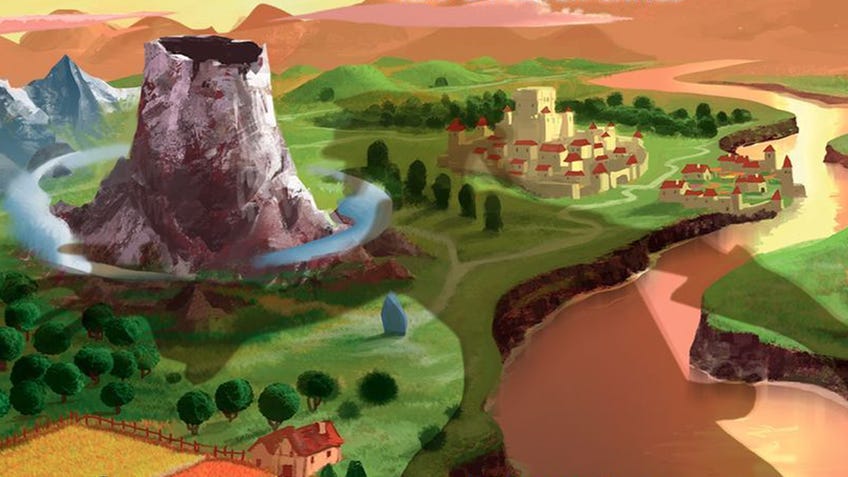 Take on an AI-controlled opponent alone or with a friend in the latest expansion for Small World, which has been released as a free set of rules online.
Small World: The Lost Tribes Crusade sees players challenging a civilisation of people who have hidden in humiliation for centuries, only to emerge once again to enact their revenge. Players will have to rally their chosen civilisations to fight back against these tenacious foes, who are controlled by an AI system implemented by the free ruleset. The Lost Tribes can be played alongside the original Small World or Small World Underground - as well as any other expansions for either game.
In the solo or two-player game modes, players choose civilisations and special powers as normal, with the same goal of acquiring the most points by expanding across the game board. However, the lost tribes - who are represented by their own tokens - work differently from a normal player-controlled opponent. Lost tribe tokens move to adjacent spaces and will conquer whichever region has the lowest token cost, with each conquered region equalling a single victory coin.
Unlike the player civilisations, the lost tribes never go into decline, meaning that there is never a period in which the enemy will need to recover to continue marching forward. The lost tribes present a relentless enemy who must be defeated using wits and whichever civilisation and special powers players think work best. The player(s) win the game if they successfully acquire more victory points than the lost tribes by the end of the ninth round.
The original Small World is a fantasy board game for two to four players set in a world filled with strange civilisations who quarrel with one another over their territories. Throughout the game, players will control their own civilisation who are randomly combined with a certain special power. These civilisations are used to spread across the board, conquering spaces along the way, until the player deems it the right time to put them into decline. Once a civilisation is in decline, the player can choose another combination of civilisation and special power to continue their crusade.
Small World: The Lost Tribes was designed by Philippe Keyaerts - the creator behind the original Small World - who is otherwise known for creating the prehistoric auction title Evo, in which players evolve and spread groups of Dinos to become the dominant species, and another area-control board game called Vinci.
The free mini-expansion was released by Days of Wonder, the studio behind Small World and its recently-released spin-off title, Small World of Warcraft - a tabletop adaptation of the hit video game series.
Players can download a PDF version of the rules for Small World: The Lost Tribes Crusade from the Days of Wonder website now.