Get Pandemic, Love Letter and Small World on PC for under £1
Costs virtually nothing.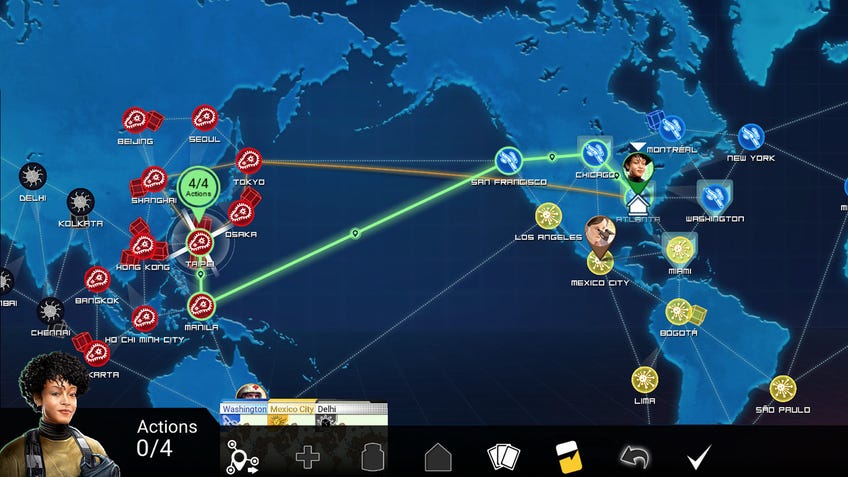 A collection of digital board games including Pandemic, Small World and Love Letter is currently available for less than a pound in a new Humble Bundle.
The Tabletop 2gether Bundle features a selection of PC versions of popular board games at a discounted price. All of the titles found in the bundle have been published by Asmodee Digital, the video game studio responsible for adapting various board games into a digital form.
For just 73p buyers can get digital versions of co-op board game classic Pandemic, a video game that has two to four players working together to save the world from a series of deadly diseases by collecting cards and preventing outbreaks, and Love Letter - a beloved filler card game whose virtual edition includes animated versions of the different characters and AI opponents to face off against.
The first tier also features the On the Brink - Virulent Strain expansion for Pandemic, should players fancy taking on a harder challenge, as well as the digital version of area-control game Small World. In the digital adaptation of Small World, players can compete against each another to push their respective factions as far as they can before dumping them for a new one. Buyers will also get an expansion for the Small World app called Grand Dames, which adds three new species and powers for players to try.
By paying £6.80, buyers can get everything included in the first tier, alongside an even larger collection of digital board games. The second tier in the Humble Bundle features virtual versions of Ticket to Ride - the renowned family board game about building rail networks across North America - and the gem-trading game Splendor. Included with both apps is a selection of expansions, such as Splendor's The Cities and The Strongholds, alongside expansions for Small World and Pandemic
.
The next tier features two additional spin-off virtual titles - Ticket to Ride: Legendary Asia and Ticket to Ride: France - which take players into new countries with fresh locations and mechanics to experience.
The final tier in the Tabletop 2gether Humble Bundle includes all the titles found in the first two tiers, and several other digital board games on top of that. For £7.32, buyers can acquire the video game version of sci-fi board game Terraforming Mars, which sees players competing against one another as corporations attempting to turn the Red Planet into a habitable environment. The third tier also features Blood Rage: Digital Edition, a video game adaptation of the board game designed by Eric Lang that has players battling to obtain the favour of the Norse gods.
On top of this, buyers can get The Lord of the Rings: Adventure Card Game - Definitive Edition - the co-op living card game that follows several storylines adapted from the original trilogy of books - Ticket to Ride: Europe and another expansion for Small World called Cursed!
The Tabletop 2gether Humble Bundle is live until February 18th, with a portion of customer purchases going to either the St Jude Children's Research Hospital, The Montreal Children's Hospital Foundation or a charity of the buyer's choosing.