Captain Marvel, Red Skull and more Marvel superheroes are coming to chaotic card game Smash Up
The Hulk's favourite pastime.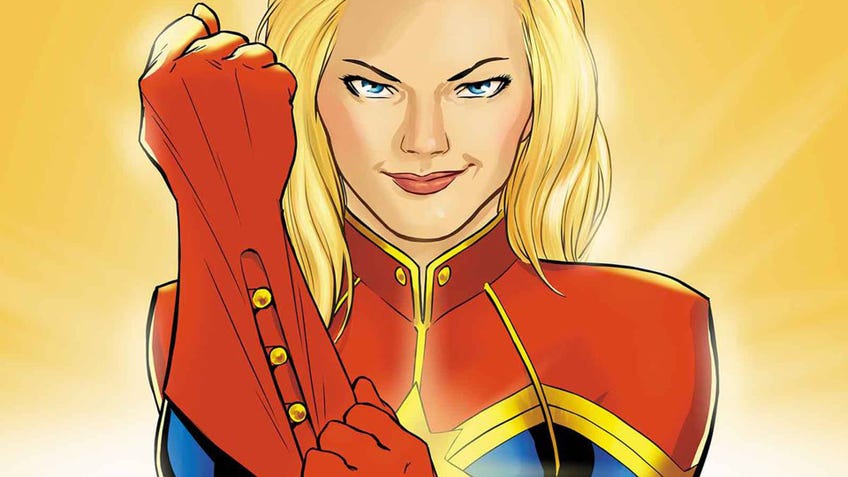 Create your own Avengers-like team of superheroes or villains in Smash Up: Marvel, the latest instalment in the chaotic card game series.
Described as a 'shufflebuilding' game, Smash Up sees players combining two different sets of cards, each representing a unique faction - from dinosaurs to zombies - to create a complete deck they can use to battle other players.
The series has previously seen sets and expansions featuring factions based on classic monsters such as vampires and werewolves, the Lovecraftian Cthulhu mythos, and a crossover with beginner board game Munchkin. Smash Up: Marvel is the first licensed entry in the series, and will include iconic characters such as Captain Marvel and Red Skull.
Smash Up: Marvel will have players combining two of eight available factions - including the Ultimates and Hydra - to compete with their opponents' decks and gather the most victory points possible. Using each of their factions' abilities and the unique bonuses granted by individual cards, players will need to gather enough power and destroy bases to collect points.
The original Smash Up was designed by Paul Peterson, co-creator of expandable card game Pathfinder Adventure Card Game: Rise of the Runelords and co-designer of party board game Unexploded Cow.
Smash Up: Marvel is being released by publisher The OP - maker of movie board game Harry Potter: Hogwarts Battle and party board game Telestrations - which is planning to reveal the upcoming board game's other six factions in the coming months.
The OP will also be publishing Telestrations: Upside Down, a spin-off from the party board game, later this spring.
Smash Up: Marvel is set to be released during the summer of 2020, with a retail price yet to be announced.