Summoner Wars: Second Edition is arriving this spring, with a digital version to follow
Digital demo released for early subscribers.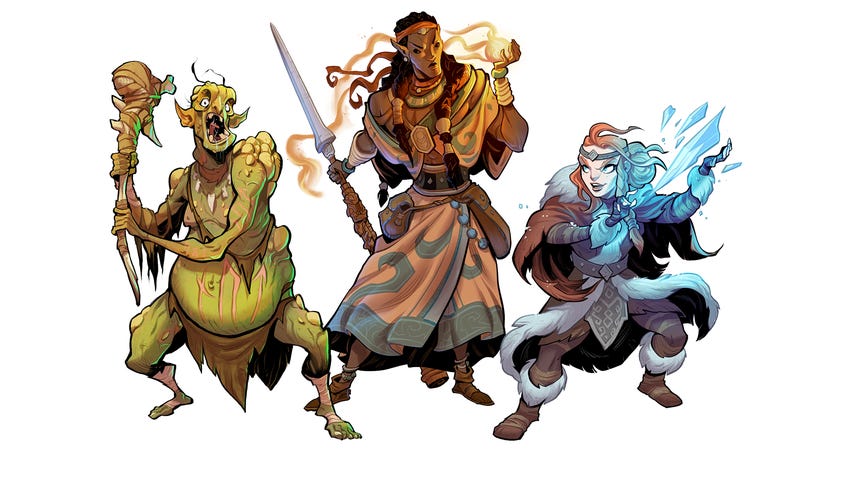 Summoner Wars: Second Edition, the follow-up to the card-battling board game, has been given an official release date for this spring.
On publisher Plaid Hat Games' blog, it was announced that Summoner Wars: Second Edition would be releasing in May, with pre-orders available now.
Plaid Hat also unveiled that there is going to be a digital version of Summoner Wars 2E, which is set to fully launch in August. The digital version will receive card updates alongside any releases for the future physical edition.
Those who choose one of the subscription options for the title - either a full subscription featuring the physical title or a digital-only subscription for the app version - will be granted access to a demo of the digital version in which players can challenge an AI called D.O.U.G - or "digital online unfriendly gamer" - in a match-up between the Cave Goblins and Breakers factions. This option will only be available to full or digital-only subscribers, with the Master Set not including access to the digital demo.
It was previously announced that Martin Abel - the artist who previously worked on Summoner Wars spiritual successor Crystal Clans - is set to create the art for the upcoming second edition, instead of the artists behind the first game: JJ Ariosa, David Richards and Gary Simpson. The recent blog added that Madison Johnson, one of the artists who worked on Plaid Hat's reboot of expandable card game Ashes, will be contributing to the artwork for Summoner Wars 2E.
Summoner Wars 2E is a two-player board game that features a roster of different commanders who are intent on defeating their opponent. During the game, players use their characters' abilities to take control of the planet of Itharia, summoning units and manoeuvring them across the board to challenge the opposing army. Players have the option to build their own decks before the game starts, shaping them around whichever strengths they favour.
Plaid Hat's announcement revealed three different cards for Summoner Wars 2E, including Svara - a summoner unit who has a ranged attack and can force targets to move up to one space - The Eater, a savage champion unit whose hunger for violence must be sated every turn to avoid discarding friendly adjacent units; and a Citadel Archer that can employ their Arrow of Light ability to discard cards in order gain additional strength.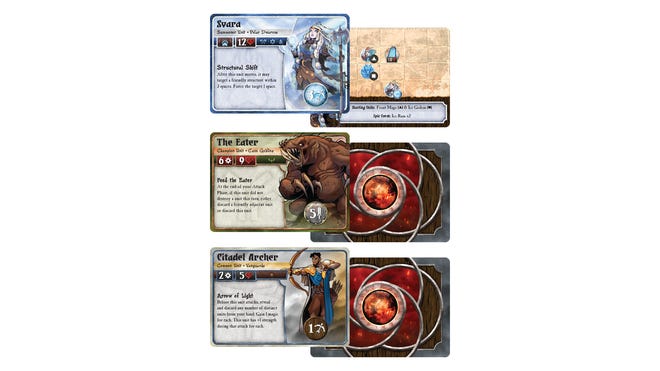 Both the original 2009 Summoner Wars and its new second edition were created by Plaid Hat founder and studio head Colby Dauch.
Besides the Summoner Wars series, Plaid Hat is known for publishing horror title Dead of Winter - now owned by the studio's former parent company, board game giant Asmodee - last year's pirate-themed title Forgotten Waters and the recent revival of the expandable card game, Ashes Reborn.
Summoner Wars: Second Edition is available to pre-order at a retail price of $50 (£36). The Full Subscription version of the game is also priced at $50 (£36), giving access to the new digital demo, but requiring customers to pay $29.95 (£21) when the upcoming Phoenix Elves vs Tundra Orcs starter set releases in August.
Alternatively, customers can get a digital-only subscription for $10 (£7), with a charge of $2.95 (£2) per month occurring four months after the initial launch of the Summoner Wars 2E app in August.