Symbaroum starter set invites new players into the RPG's dark woods of Davokar
Sweden of evil.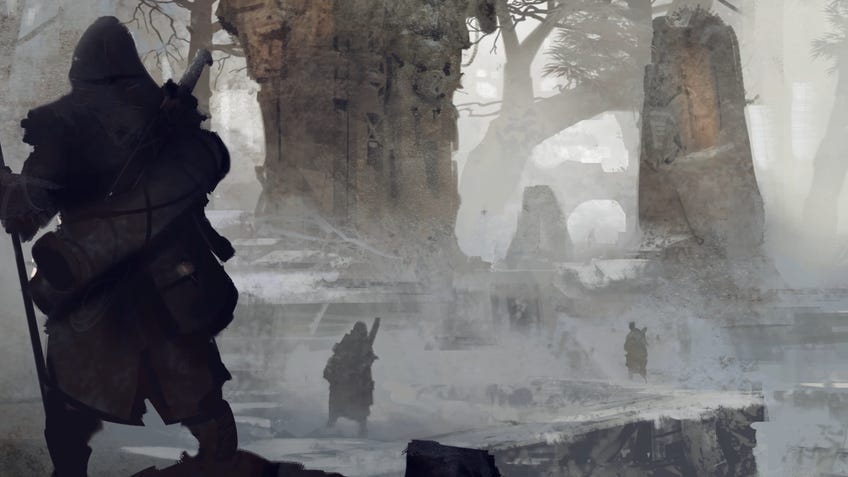 Swedish tabletop RPG Symbaroum has announced a new beginner's bundle - Treasure Hunts of Davokar - that includes rulebooks, maps and accessories to help introduce curious parties to its foreboding and dangerous world.
Publisher Free League, which also handles Alien: The Roleplaying Game, Mörk Borg and Tales from the Loop, described the starter set as the "perfect entry point" to the 2015 setting that has since released nearly a dozen supplements and adventures.
The bundle will contain the core rulebook and an adventure compendium, along with two published adventures to jumpstart adventures into the forest of Davokar. Parties who find themselves wanting more will be able to devise their own homebrew treasure hunts using included guidelines and two double-sided, full-colour maps of Ambrian civilisation along the wooded border. Also included are pre-made character sheets and a set of dice.
Dicebreaker first wrote about Symbaroum in 2019, likening its themes to Dragon Age in how dark magic and foul creatures can leave your characters twisted and indelibly marked by their encounters. Humanity clings to the edges of hospitable land after an all-consuming war drove them from their old homes. Desperation - and likely a dash of greed - sends hunters and glory seekers into the Davokar forest in search of its natural resources. Instead, they often find corruption, evil and implacable elven wardens who guard the world against ancient horrors.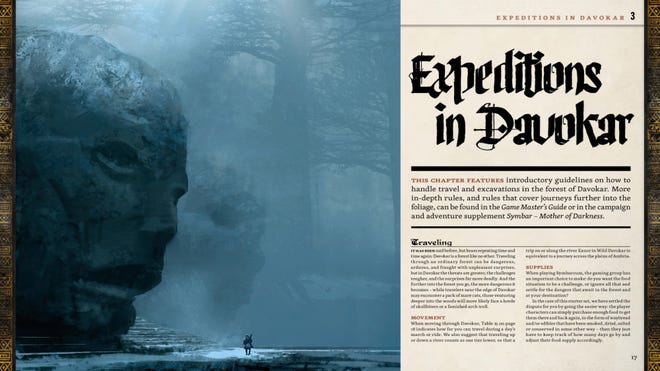 Symbaroum uses a d20 system designed for fast combat and highly modular rules that can fit any particular table's comfort and ability. Players can tackle the setting's main story through a six-part campaign or immediately veer off the path and discover new adventures.
The Treasure Hunts of Davokar boxed set will release on February 16th and retail for $39.99 (£29). Pre-orders are currently open through Free League's site, offering an exclusive digital art book of high-resolution illustrations from several Symbaroum books.