Expand your RPG art library with Vampire: The Masquerade, Symbaroum and more during DriveThruComics' book sale
Inspiration for your next setting - or just something for the coffee table.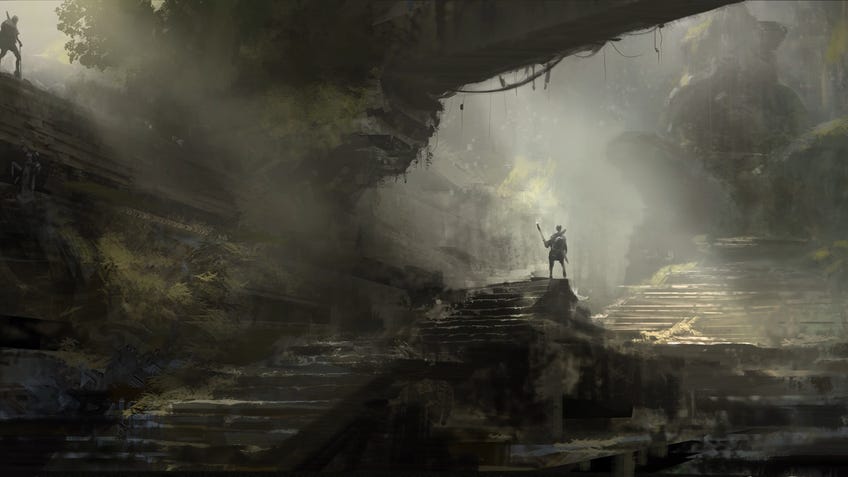 Digital purveyor DriveThruComics is currently hosting a sale on art and making-of books across the site for comics and many RPG settings. Fans can grab collections of illustrations from their favourite games at up to 40% off through the rest of January.
A majority of the offerings collect comic book and graphic novel art, as one would expect from a site called DriveThruComics, but Dicebreaker spotted several notable tabletop titles in the mix. 1990s fantasy fans should check out Vampire: The Masquerade, Werewolf: The Apocalypse or Mage: The Ascension. The evocative and often brutal art style of the World of Darkness games has long been a highlight alongside their dangerous settings.
BattleTech, published by Catalyst Games Labs, has been a long-time standard bearer for gritty, crunchy mech combat in a mercenary world. An art book collecting over two decades of lumbering metal constructs showcases how the series has remained a staple of the genre.
The more recent Symbaroum, a Swedish RPG from Free League that just announced a new starter set, also has an art book in the sale. Its bark fantasy world leans into vine-choked ruins, precarious border settlements and shadowy, lurking horrors just beyond the treeline of a cursed forest. Anyone interested in checking out the 2014 tabletop setting can draw inspiration from the illustrated pieces within.
Other settings include The Weird West, Mophidius' venerable sword-and-sorcery Conan, and White Wolf's Exalted. Many of the books include unused concepts and finished pieces that weren't printed in the original sourcebooks or supplements. The Art and Making of Books Sale applies to digital copies and runs until February 1st.