Legends of Andor creator's next board game retells The Adventures of Robin Hood
We Sherwood like to play it.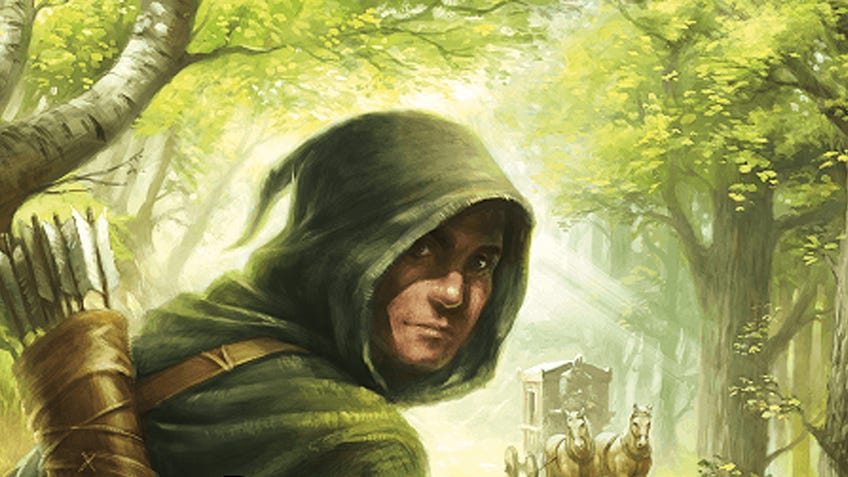 Steal from the rich to give to the poor in Die Abenteur des Robin Hood, the upcoming board game from the designer behind Legends of Andor, Michael Menzel.
Set in England during the year 1193, Die Abenteur des Robin Hood - translated into English as The Adventures of Robin Hood - has two to four players becoming the saviour of Sherwood Forest himself, as well as his various companions. The title is inspired by the classic tales of Sir Loxley, as he attempts to liberate the county of Nottingham from under the thumb of the Sheriff and the current ruler, Prince John.
Throughout the game, players pursue various adventures as Robin Hood and his allies, travelling across a board that constantly changes - with no set pathways or permanent routes. In order to move, players will use a mechanic involving wooden pieces, though details as to how this will work and what players do are yet to be confirmed.
Over the course of a playthrough of Die Abenteur des Robin Hood, players will gradually uncover available actions and hidden secrets, all integrated within each level of the game and interconnected with its story. Players can also have their discoveries recorded within the game, allowing for a speedy setup and potential legacy elements.
A hardcover book containing lore and story beats will be included alongside the game board and its various components.
Not only is Menzel responsible for designing Die Abenteur des Robin Hood, they have also created the artwork for the game, having already made art for various titles such as push-your-luck game 12 Thieves, worker-placement board game Agra - that has players becoming power-hungry nobles competing for influence during 16th Century India - and Anchors Aweigh!
Kosmos is the studio behind Die Abenteur des Robin Hood, with its previously published games including two-player titles Lost Cities and Targi, as well as last year's co-op card game The Crew.
According to BoardGameGeek, an English version of Die Abenteur des Robin Hood is set to be released in North America in mid-2021. There is currently no confirmation that the game will be coming to the UK.