Love Letter designer's latest game The Last Brave is getting an English release this November
Following original Japanese edition released in 2018.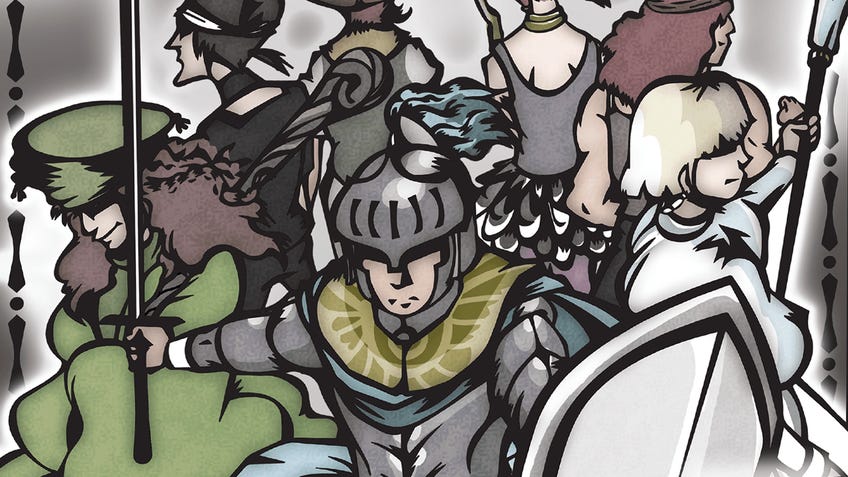 The latest game from Love Letter creator Seiji Kanai will see an English-language edition release this November.
The Last Brave was originally released in Japan in 2018, and is the latest game from Kanai not based on his smash-hit party card game. (A new edition of Love Letter was released in 2019, followed by a Marvel spin-off earlier this year.)
The game puts three to seven players in the boots of champions trying to eliminate their opponents. Each player has three main traits - a class, element and type of weapon - attached to ability cards that are revealed only when they are attacked by another player, meaning that taking damage is vital to using your full strength against rivals.
The original Japanese edition included both a free-for-all mode and a team variant with an added element of social deduction, as players attempted to work out who was on their team. The rules were similar in both: each player begins the game with three cards representing their class, element and arms type, which can only be revealed and activated when attacked. Both modes will be included in the upcoming English release, and play in a snappy 10 minutes.
Originally published in Japanese by Delightworks, The Last Brave's English release is being handled by Japanime Games, a studio that specialises in localising games by Japanese creators. The publisher is known for anime deckbuilder Tanto Cuore - recently announced to be returning to digital - as well as manga-drawing game Mangaka and tabletop adaptations of popular anime series such as Cowboy Bebop, Sailor Moon and Sword Art Online - the latter designed by Kanai.
Japanime president Eric Price said in an announcement that The Last Brave was "the first step in bringing you even more exciting projects in tandem with Delightworks", hinting at further partnership between the publishers.
The Last Brave will release in English this November, priced at $10.