Ticket to Ride: Amsterdam is the next small-box entry in the train game series after New York and London
Cart your engines.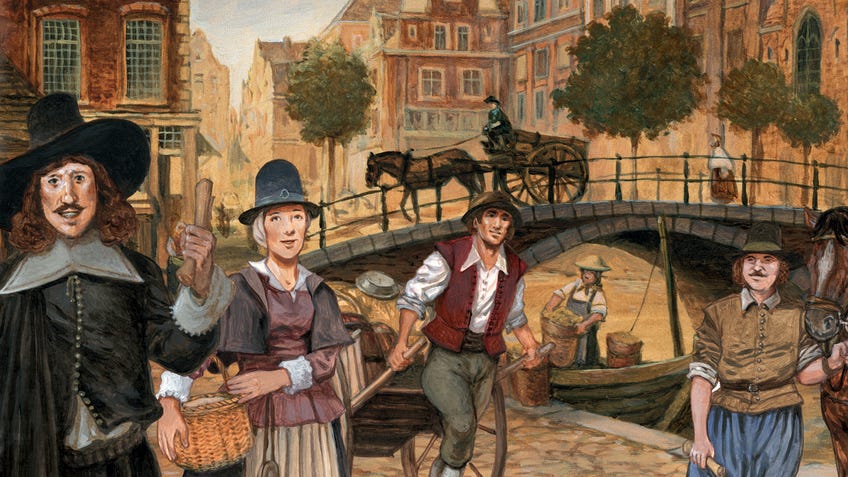 Race friends across one of Europe's most beloved cities in Ticket to Ride: Amsterdam, the latest instalment in the classic series of family board games.
Ticket to Ride: Amsterdam follows Ticket to Ride: New York and Ticket to Ride: London as a spin-off from the main Ticket to Ride board games that is designed to be played in just 10 to 15 minutes. As in those quick board games, Amsterdam features a smaller city-based map than full-scale entries in the series of globetrotting train board games, which has included editions based on North America, Europe and the United Kingdom.
The upcoming board game transports players to one of Europe's greatest cities during the Gouden Eeuw - the Dutch Golden Age - in the 17th century. During this particular era, the capital of the Netherlands was a bustling point of trade and commerce, with many different products needing to be transported across the entire city.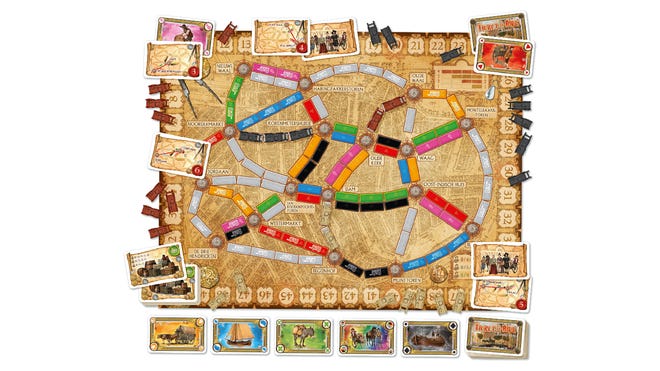 In Ticket to Ride: Amsterdam, players assume the role of ambitious business owners looking to dominate the most commercially successful trade routes and complete as many trading contracts as possible before the game ends. Using their assigned carts, players must collect transportation cards matching the routes they want to control, whilst taking and fulfilling contracts by travelling to the destinations designated by the cards.
The gameplay is based on the core Ticket to Ride loop of establishing train routes between various locations by playing matching cards, connecting as many destinations as possible along the way. Whilst the original beginner board game was set in North America, the train board game has since taken players to a variety of locations such as India, Germany and - most recently - Japan.
Ticket to Ride: Amsterdam was designed by the creator of the original train board game Ticket to Ride, Alan R. Moon, who also worked on the previous quick board game entries in the series: Ticket to Ride: London and Ticket to Ride: New York.
The publisher behind the Ticket to Ride series is Days of Wonder, which is also the company responsible for releasing the co-op board game Shadows Over Camelot and family board game Yamatai.
Ticket to Ride: Amsterdam will be released this July in Europe, followed by a later North American launch in September. It will cost $20 (£16).