Transformers deckbuilding game officially announced, Decepticons coming in future expansions
Are you Optimus Primed?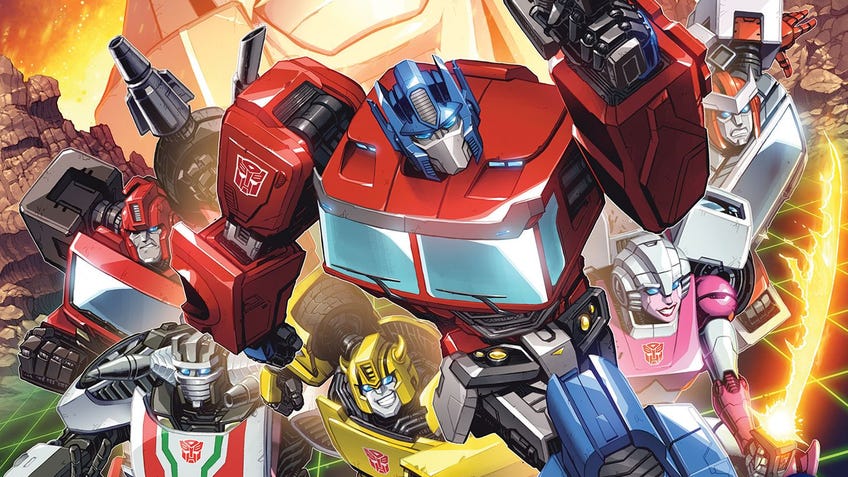 Save Earth from the tyranny of the Decepticons in the officially announced Transformers: Deck-Building Game, a tabletop title based on the beloved toy-line.
After being Initially teased last September, more details regarding the Transformers deckbuilding game have been revealed. In the game, players will become a band of brave Autobots - sentient robots from the planet Cybertron - who discover that the nefarious Decepticons, a rival group of robots, are attempting to take over Earth.
In order to foil the Decepticons' plot the Autobots must travel across the ethereal cybernetic world of the Matrix in search of allies, relics and new technology capable of defeating their enemies. Throughout the game, players will be able to transform their Autobots between their different modes, as well as grow their decks by acquiring more powerful cards, which they'll then be able to use in their battles against the Decepticons.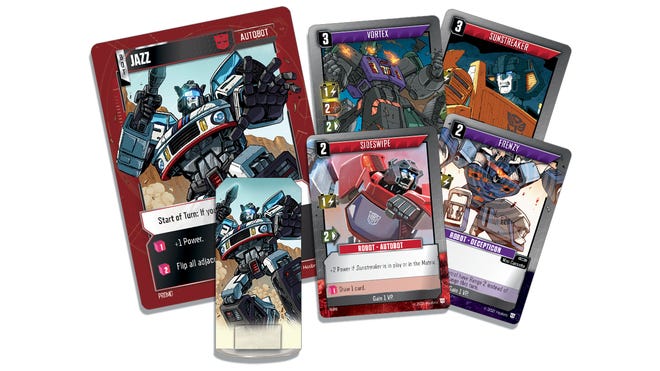 It has not been confirmed which Autobots will be available to play in the deckbuilding game, though Jazz will be included as a playable character in the Game Bonus Pack #1, which requires players to pre-order the main game. Players will not be able to take control of any Decepticons through the core release of the Transformers deckbuilding game. Instead, the Decepticons are set to be released as future expansions.
The Transformers deckbuilding game can be played as a co-op title, with the players working together to defeat the Decepticons, or as a competitive experience. There will also be a solo game mode available for lone players to tackle.
Dan Blanchett - the designer of the horror board game, Abomination: The Heir of Frankenstein - and Matt Hyra are the co-creators behind Transformers deckbuilding game, with both designers having previously worked together on the upcoming Power Rangers: Deck-Building Game and expandable card game Vampire: The Masquerade - Rivals.
Besides the Transformers deckbuilding game, Renegade Game Studios is best recognised for co-publishing Clank!, as well as releasing both the North Sea and West Kingdom trilogies and several roleplaying games.
This announcement follows last year's cancellation of the Transformers Trading Card Game. Announced by Hasbro - the company that owns Wizards of the Coast, which is responsible for publishing the Transformers TCG - in July 2020, the trading card game was discontinued due to the financial impact of the COVID-19 pandemic and a failure to "meet the expectations of the broader fan base to engage further with the brand."
The Transformers: Deck-Building Game is set to be released in August at a retail price of $45 (£31).