Tsuro is flying onto PC and Mac next month
Alongside a VR release on Oculus Quest.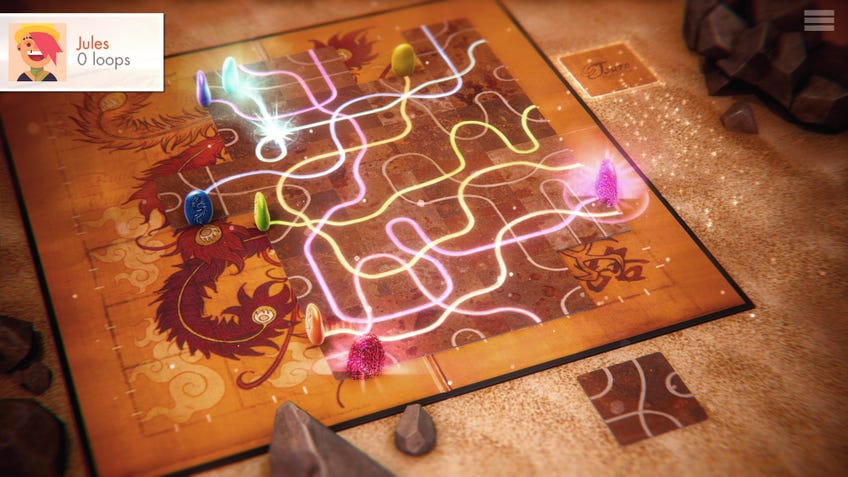 Relaxing tile-laying game Tsuro is coming to PC and Mac, the same week a VR version releases on the Oculus Quest.
Already available on iOS and Android, the digital version of Tsuro sees players competing against each other to keep their respective dragon pieces on the board for the longest time. The game board from the original tabletop version is featured in the Tsuro app, with players taking turns to lay down one of the tiles from their hand and moving their piece.
As in the original Tsuro, each tile shows a pattern of lines that player pieces can move along - with the aim being to keep pieces from colliding with opposing ones, or from leaving the outside border of the game board.
As players place their tiles on the board, the digital version of Tsuro will automatically move whichever pieces are adjacent to the lines on that tile, as well as removing pieces as they collide or travel off the game board. Players can challenge each other to local multiplayer or go online, with a solo game mode available for players who want to tackle an AI opponent.
The original Tsuro is a quick board game for two to eight players in which players control their own flying dragon as they soar through the air. Inspired by teachings of enlightenment, Tsuro is a game about finding the right path - in this case, by placing down tiles that will move the player's piece in a direction that isn't likely to result in collision or removal.
Tsuro was published by Calliope Games. A spin-off title called Tsuro of the Seas was released by the company after a successful Kickstarter campaign in 2012 that raised $48,813.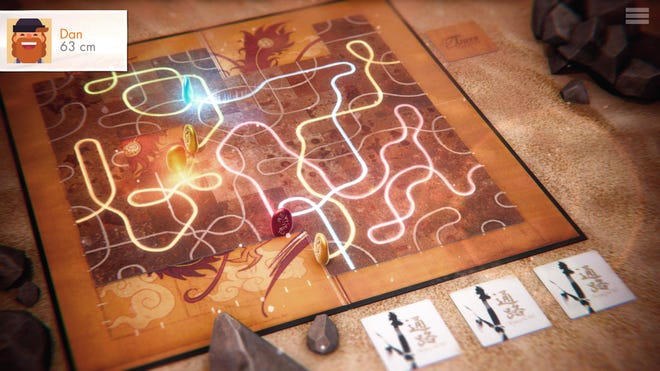 The digital version of Tsuro was developed and published by Thunderbox Entertainment, the company behind its mobile app and the digital version of co-op board game The Captain is Dead.
Thunderbox Entertainment is planning to release a virtual reality version of Tsuro for the Oculus Quest platform next month, which will include a picturesque digital landscape for players to play the game in.
The PC and Mac version of Tsuro digital will be released on the Steam store on October 19th, with the VR version coming to Oculus Quest on October 23rd.