You'll soon be able to finally play Twilight Imperium online
Committing your friends to a months-long campaign is easier from the comfort of their own homes.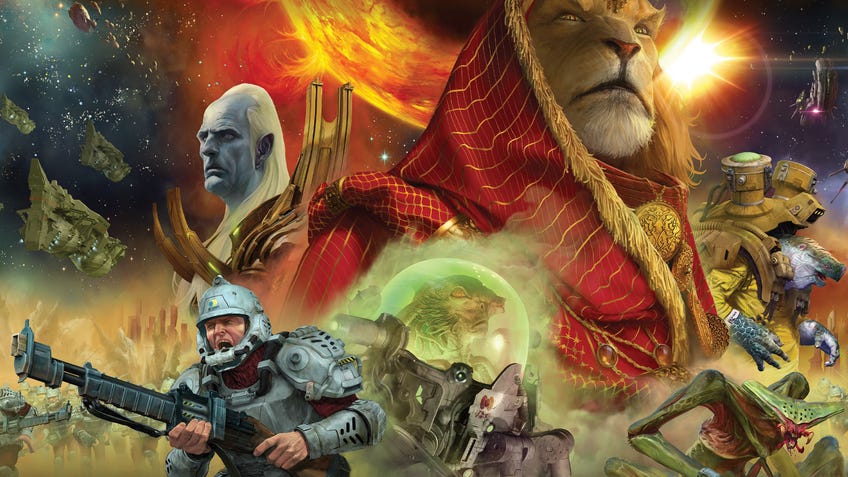 One of the highest rated board games from the last two decades will soon be playable digitally, as popular online tabletop platform Board Game Arena announced at Essen Spiel 2023 that it planned to add Twilight Imperium 4th Edition to its portfolio of titles.
It's actually a tad misleading to simply say Board Game Arena announced the upcoming digital board game as erected a big panel advertising the news, which was posted to Twitter by user Jeroen Driehuis during the first days of this year's Essen Spiel trade show and convention.
There's not much to glean beyond the fact that Twilight Imperium 4th Edition will hit BGA's digital platform "soon" and a 2023 copyright for publisher Fantasy Flight Games. We can safely assume that both companies expect the online version to release before the end of this year, and that it will function on both traditional computers and mobile devices.
Adding Twilight Imperium is an audacious move, given the scale of the 4X strategy board game and its fairly notorious campaign length. The sprawling game of civilisation-building, exploration and delegation only requires players to earn 10 victory points in order to claim the title of Mecatol Rex, but doing so can be an arduous process. Every campaign's board is a unique construction of hex tiles representing the galaxy, and players control one of 17 unique factions - each boast their own specific abilities and modes of interacting with each other and the rest of the galaxy.
Players take turns announcing their strategy for the round, moving their fleets through sectors of space and attempting to satisfy both public and hidden objectives. They might explore new planets, engage in warfare with their neighbours or research new technology. Once a round is complete, all players gather as a council to enact new laws that will change the shape of the game going forward.
Since its release in 2017, Twilight Imperium has developed a reputation for possessing a grand scale, incredibly complex and satisfying interaction and a rich fiction that develops throughout play - but that experience is somewhat soured by just how much time and effort a group must commit to seeing the campaign to its bloody conclusion. Like Gloomhaven, Frosthaven and plenty of legacy board games, the time commitment necessary to finish a game can throw off many players from the jump.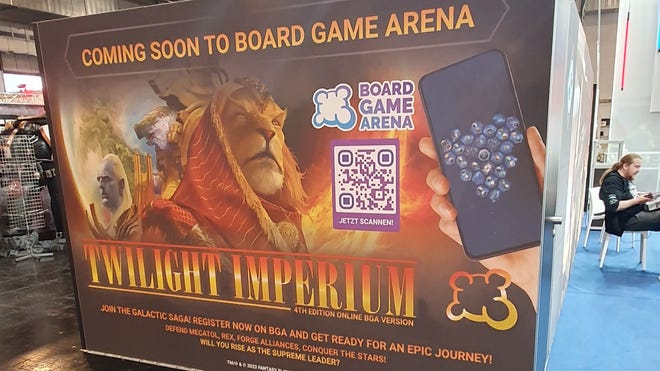 Porting it to Board Game Arena as a digital title could allay many of those concerns and situates a night playing Twilight Imperium with your friends closer to any other 4X strategy video game, such as Stellaris. In fact, a community of players and modders already laboured to produce a Tabletop Simulator version available through Steam's mod workshop, developed a year after its initial release and seemingly maintained since March of this year.
Dicebreaker has reached out to Board Game Arena for more information about the upcoming official digital port of Twilight Imperium: 4th Edition and will update this article accordingly.