Twilight Imperium 4E expansion Prophecy of Kings has a release date
Hacan you believe it?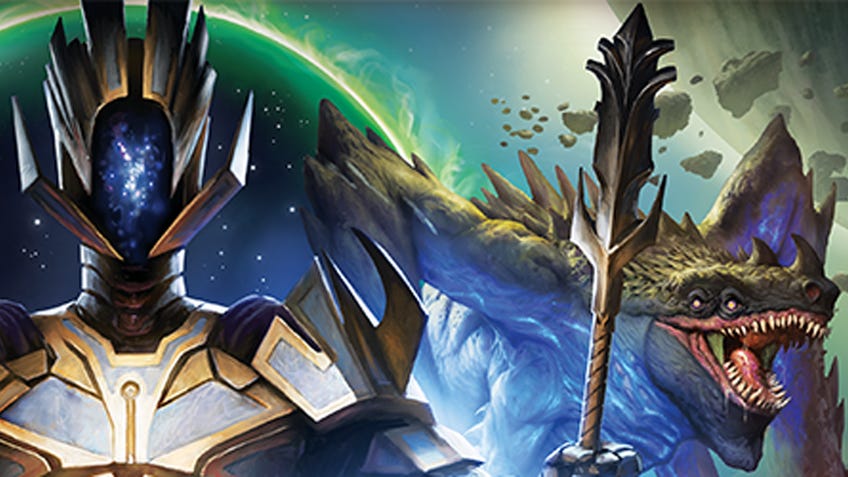 Prophecy of Kings, the first expansion for Twilight Imperium's fourth edition, has been given a release date.
Revealed by publisher Fantasy Flight Games earlier this year following its leak over the summer, Prophecy of Kings will be the first expansion added to Twilight Imperium's latest 2017 instalment.
A hefty big-box expansion for the already sprawling sci-fi strategy game, the upcoming release will introduce seven brand new factions to Twilight Imperium 4E - for a total of 24 unique playable options - as well as 40 additional tiles to use when creating the game's galaxy. Among the dozens of new tiles is a wormhole nexus.
The expansion also increases the game's player count by two to a maximum of eight people, with two extra sets of player components included. There are also plenty more cards, tokens and other pieces in the box.
Gameplay-wise, Prophecy of Kings introduces leader cards - divided into agents, commanders and heroes - with unique powers for players to unlock, as well as mech units for every faction to use in planetary combat. Players can search planets by drawing from exploration decks based on the planet type, with the potential to unearth fragments that can be formed into a powerful relic.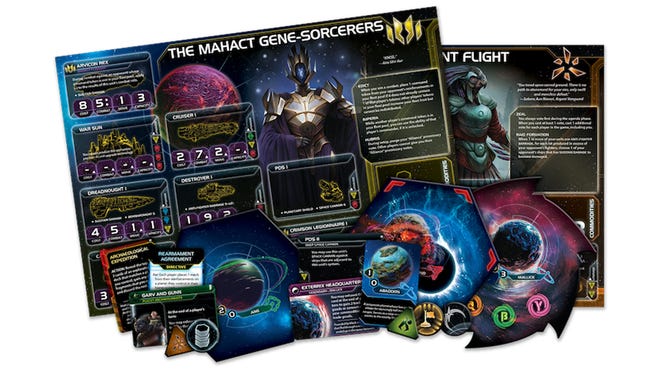 Asmodee North America - the company that owns Fantasy Flight - confirmed the US release date for Twilight Imperium 4E: Prophecy of Kings as November 27th 2020 in its latest release schedule. As previously announced, the expansion will cost $99.95 (£77) - almost two-thirds of the base game's $150 (£117) price tag.
While Prophecy of Kings is the first major release for Twilight Imperium since the fourth edition's release in 2017, it seems that Fantasy Flight has grand plans for the sci-fi series, with the game's first book adaptation The Fractured Void also due for release on November 27th and a graphic novel spin-off headed to Kickstarter next year.