Leaked Twilight Imperium 4E expansion adds new factions, mechs and even more players
A galaxy-sized add-on.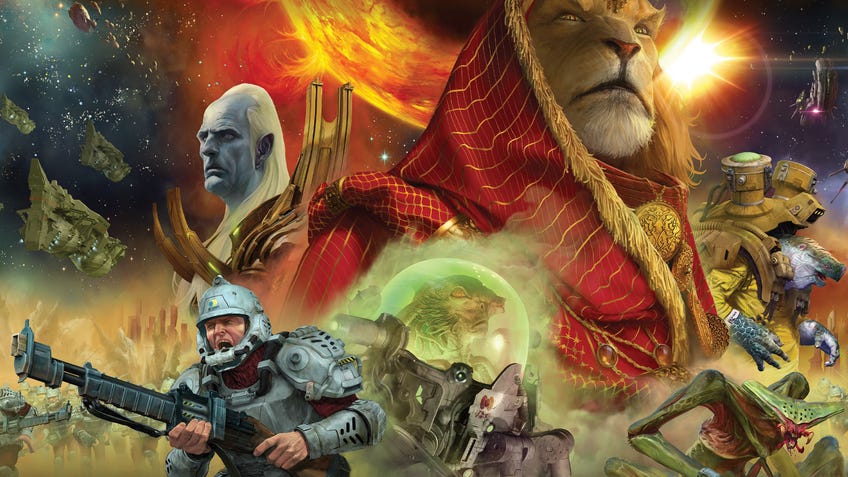 The first expansion for Twilight Imperium: Fourth Edition, Prophecy of Kings, has apparently leaked ahead of its official announcement, hinting at new factions, gameplay elements and an increased player count for the board game.
Twilight Imperium 4E is the most recent version of Fantasy Flight's classic galactic conquest game in which players control one of seven possible factions in their bid to gain control of the most powerful throne in the galaxy, Mecatol Rex. A player's abilities and experience are very much dependent upon which faction they choose, with each one favouring a particular route to victory. For example, the Emirates of Hacan have a greater foothold in the matters of trading and economics, providing the player with options to gain victory points outside of combat.
A game of Twilight Imperium begins with the players randomly constructing the board using the different planetary and space tiles, creating a unique galaxy filled with obstacles and opportunities during each playthrough. Gameplay sees players using cards to perform actions, with their opponents able to perform a lesser secondary action during the same turn. Players can choose to fly across the galaxy claiming various planets and engaging in warfare with rival factions, or barter and trade their way to a more diplomatic victory.
Twilight Imperium 4E was released in 2017 and is yet to receive any expansions, having included parts of its 2005 predecessor's two expansions - 2006's Shattered Empire and 2011's Shards of the Throne - in its core rules. Fourth Edition was co-designed by original Twilight Imperium creator Christian T. Petersen, Dane Beltrami and Corey Konieczka, co-creator of horror board game Eldritch Horror and Star Wars board games Rebellion and Imperial Assault.
The first expansion for Twilight Imperium: Fourth Edition, Prophecy of Kings, appears to have been leaked in the form of a sales sheet for the upcoming release. An image posted to Reddit by user MeniteTom suggests that Prophecy of Kings will increase the game's maximum player count from six to eight and add seven new factions for players to choose from. To support the higher player count, Prophecy of Kings will also come with 40 additional system tiles - including a new Wormhole Nexus - for players to build a larger galaxy with.
There's also mention of new gameplay elements, with the addition of mech units for every faction, along with 74 new leaders, exploration and action cards, and much more besides. The expansion's description claims that Prophecy of Kings will add "additional content to nearly every part of the game". Despite the additions and option for more players, play time is still said to be on par with the original game's four to eight hours.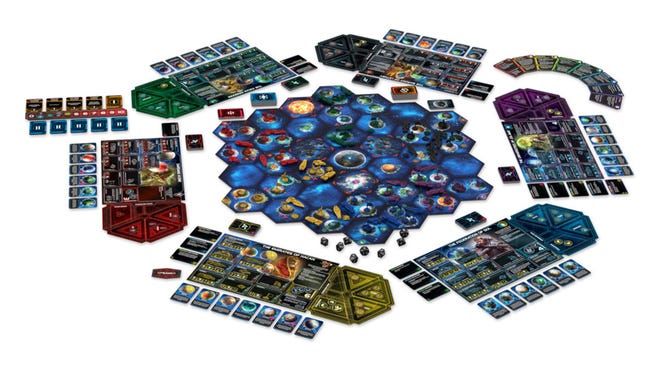 Following the leak, the expansion also appeared on a number of retailer websites, including German tabletop outlet Alphaspel and distributor Lion Rampant Imports, lending weight to the rumour. The Lion Rampant Imports URL - which has since been taken down - also included mention of the date November 27th 2020, hinting at a potential release date.
According to the leaked sales sheet, Prophecy of Kings will cost $100. A release date is yet to be announced. Dicebreaker has reached out to Fantasy Flight for more details.