Team up with Sherlock Holmes and Robin Hood in the next Unlock! escape room game
Can you open the Loxley?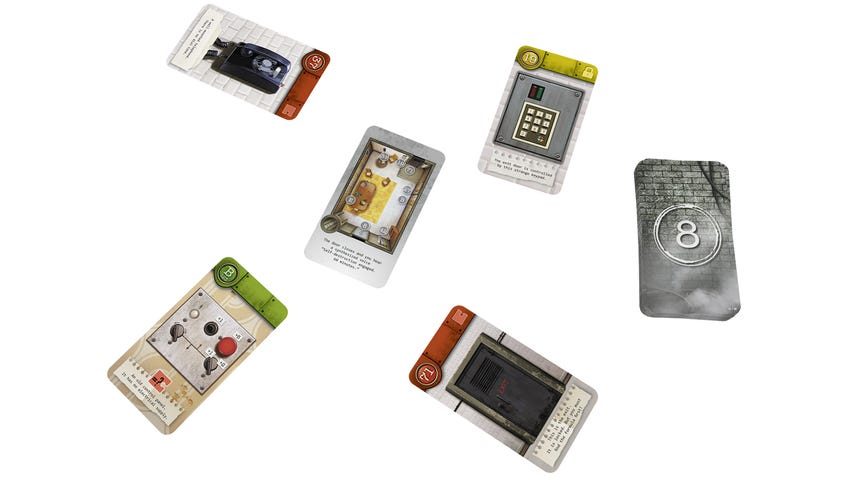 The latest entry in the Unlock! series of escape room games will allow players to solve mysteries with Sherlock Holmes and unravel tangled riddles with Robin Hood.
Unlock!: Legendary Adventures sees one to six players racking their brains attempting to solve puzzles themed around famous fictional figures. The box contains three different scenarios for players to tackle in a single sitting or take on as standalone experiences.
One of these episodes sees players embarking on a quest with renowned part-time thief, part-time noble Robin of Loxley. Holed up in Sherwood Forest, Robin needs the players' help to uncover some clues and crack some tricky puzzles. Another scenario featured in the upcoming board game focuses on world-famous detective Sherlock Holmes. Despite being the master of deciphering riddles, it seems that even the great Sherlock requires the players' aid in figuring out the answer to a mystery.
The theme behind the third scenario in Unlock!: Legendary Adventures is yet to be revealed.
The Unlock! series challenges players with a collection of puzzles they must solve using the contents of each box alongside a companion app that enables them to perform actions such as checking codes or monitoring how much time they have left to beat the current scenario. If players successfully discover all the clues they need and solve the episode's mystery before the time runs out, then they win that scenario.
Unlock!: Legendary Adventures was created by Cyril Demaegd, who previously co-designed several other entries in the Unlock! series - such as Escape Adventures and Heroic Adventures - as well as created historically-themed board games such as Amyitis, which has players attempting to build the Hanging Gardens of Babylon, and Ys.
Space Cowboys is the publisher responsible for the Unlock! series, and is otherwise best known for releasing beloved beginner board game Splendor and the recent reboot of classic mystery-solving series Sherlock Holmes: Consulting Detective.
Last year saw the release of Unlock!: Mythic Adventures - a collection of three puzzling scenarios themed on Around the World in 80 Days, Greek legends and the schemes of Professor Noside - and Star Wars: Unlock!, which transported players to an Imperial Star Destroyer, Hoth and the planet of Jedha.
According to BoardGameGeek, Unlock!: Legendary Adventures is set to be released later this year, with a price yet to be announced.