Vengeance: Roll & Fight!, a spin-off in the brawling board game series, hits Kickstarter today
Slice and dice.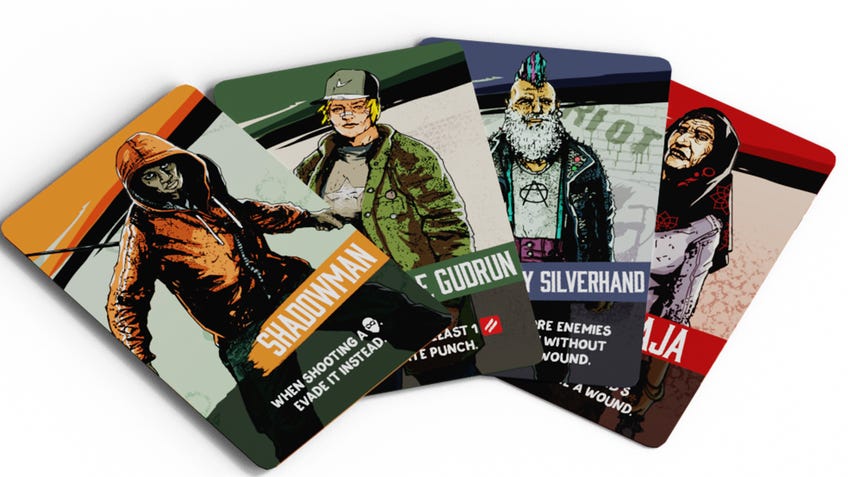 A roll & write spin-off to Vengeance, the board game about backstreet brawling, is launching on Kickstarter today.
Vengeance: Roll & Fight! is an upcoming tabletop title set in the same world as the original 2018 miniatures board game, but swaps action gameplay for a roll-and-write approach. In the game, players become fighters hardened by their experiences with violent gangs and greedy mafia bosses. In a similar fashion to the first Vengeance release, Roll & Fight has players controlling characters as they move through different locations to take out thugs, eventually making it to their leader for a final showdown.
However, unlike in the original Vengeance, Roll & Fight has players marking a laminated sheet - that depicts the gang's hideout - in order to strike out the enemies that populate it and collect the loot it contains. Player characters are represented by a small meeple, which they move between the different rooms of each hideout, with the overall goal being to gather as many points as possible by defeating the different types of thugs, completing objectives, discovering loot and eliminating the boss.
Players can choose between a selection of different characters - each with their own unique weakness, items and abilities - and gain experience to acquire new moves that they can use during their missions. During the preparation phase, players will be able to roll dice and use the results to gain experience, items, loot and activate their abilities before they venture into the enemy's den. Once inside, players will need to roll a set of dice in order to use their various abilities, with the option to re-roll dice as much as they want as long as they don't display the blood symbol.
Abilities allow the player characters to perform melee hits and shoot enemies, as well as move or jump through the map's different rooms. Some abilities even combine these separate actions into a single move. Once the players have run out of dice, they'll be able to collect any loot they've discovered. Then, any aggressive enemy units left standing will be able to attack the player characters, causing wounds and even complete beat-downs. The game ends after four rounds, with players totalling their points and declaring the player with the most points the winner.
Vengeance: Roll & Fight! was co-created by Dávid Turczi - the co-designer of the worker-placement game Anachrony and the co-op title Kitchen Rush - Noralie Lubbers and Gordon Calleja, the designer behind the original Vengeance.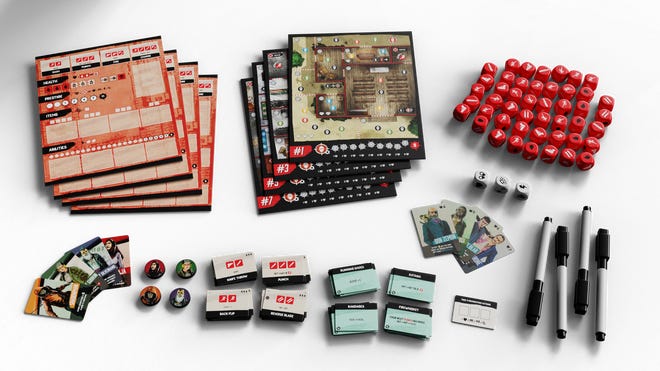 Mighty Boards is the studio responsible for releasing Vengeance: Roll & Fight! - as well as the first game in the series - and is otherwise known for publishing the post-apocalypse survival board game Posthuman and this year's Excavation Earth.
The Kickstarter campaign for Vengeance: Roll & Fight! will be live later today, with pledge amounts and estimated release dates yet to be confirmed.