Warhammer Underworlds: Direchasm brings two new factions to the miniatures board game
Four additional Warcry bands and sourcebooks are also on the way.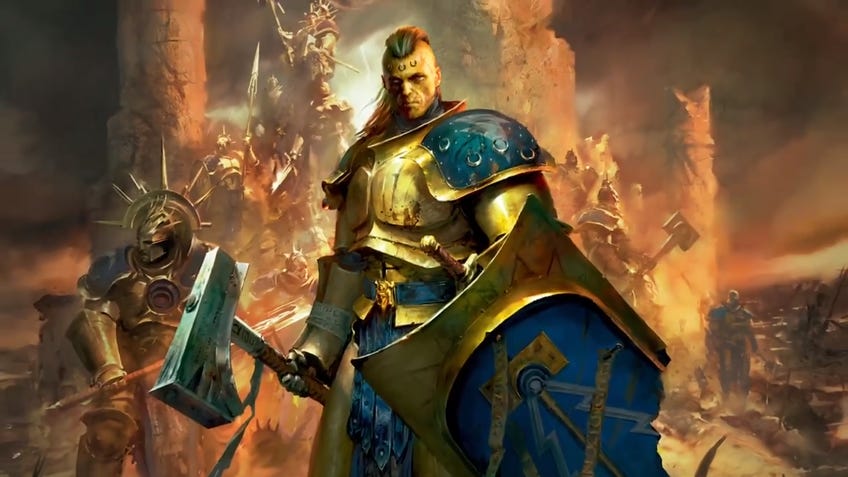 Warhammer: Underworlds, the board game set in the miniatures fantasy world, enters its fourth season with upcoming release Direchasm, delivering a ready-to-play experience and two warbands from factions not yet seen in this particular mode.
The Lumineth Realm-lords have dispatched Myari's Purifiers to the mountain of Beastgrave, where all of Underworld's battle take place in-fiction, on a mission to stop the sentient geographical feature from waking - like due to all the wanton slaughter going on inside. They face off against Hedonites of the Dread Pageant, whose search for their chaotic god have led them to Beastgrave. Something about the emotions of the sleeping peak excites these cultists.
Direchasm will come with a game board, tokens, pre-built decks and dice for two players, as well as the aforementioned warbands. Like previous Underworlds releases, themed dice and deck holders are available in the style of Slaanesh and the Realm-lords if you want to represent your favourite factions in full style.
Warcry fans can look forward to four new boxes announced alongside the Direchasm box, featuring warbands from the Scions of the Flame, Khainite Shadowstalkers, the Legions of Nagash and Sylvaneth. The first two were recently featured in the larger Warcry: Catacombs, but the boxed warbands were designed to provide either a starting army or an avenue to easily reinforce an existing one.
Speaking of Warcry, four new books providing detailed information about each of the four Grand Alliances - Order, Chaos, Death and Destruction - will be available to purchase in the near future. "Each includes a comprehensive list of the leaders, fighters, and monsters available to the various factions that make up each Grand Alliance," the announcement said. "The books also feature thematic background tables for each warband, and campaigns that will test your mettle."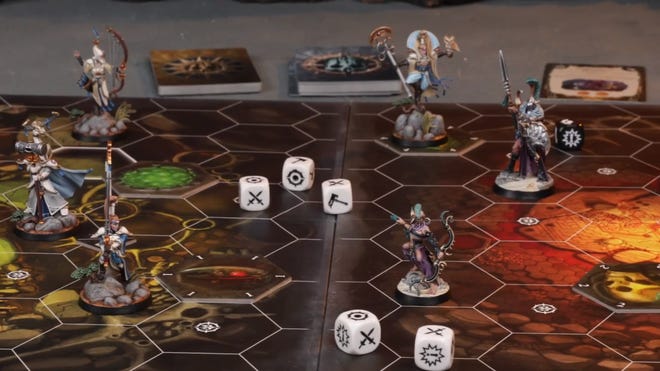 One more book those wishing to get in some warband action will want is the Tome of Champions 2020, Games Workshop's annual pass at new rules, game modes, narrative updates and quests for use in Warhammer: Age of Sigmar. Pre-orders for the book in the US and Canada will begin on December 12th.
Games Workshop has not yet announced a release date for Direchasm or the four Warcry warbands, but pre-orders for the board game and other announced products will open on December 5th through its website.