Turn normal playing cards into stunning and demonic art in incredible-looking solo RPG Wreck This Deck
Part game, part art project.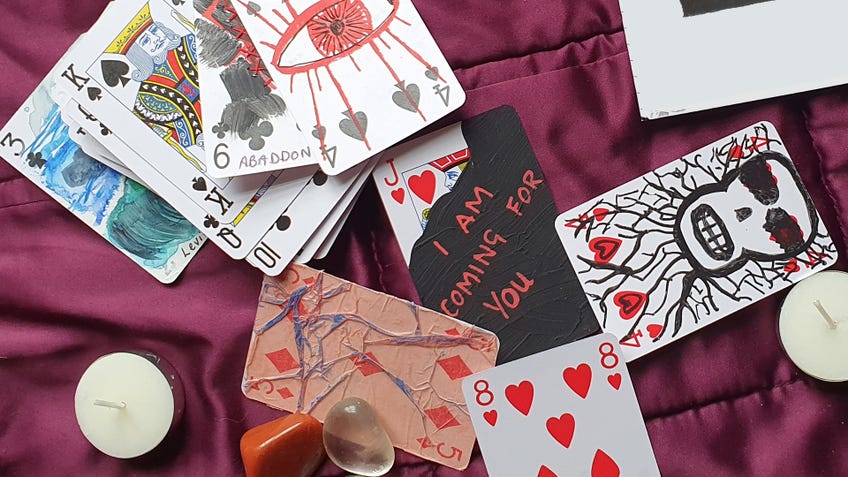 An indie RPG that tasks players with transforming a standard deck of playing cards into a unique art project - sealing demons into them as they go - has launched a crowdfunding campaign for a physical release.
Designer Becky Annison's Wreck This Deck is a single-player journalling RPG that puts the player in the role of a Deck Runner: a demonologist who must trap demons in playing cards.
In order to contain the demons in their deck, the lone player must craft and deface their cards as instructed by the game. Prompts might see the player simply scribble on a card or paint it, through to more extreme alterations such as sewing things into it, burning it, tearing it or something else.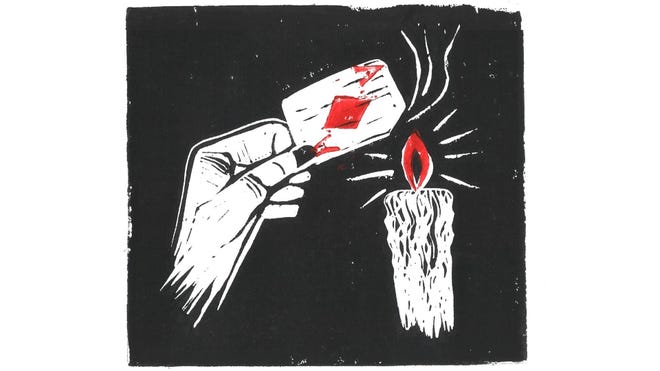 Annison cites the artist trading cards project and the card-destroying commands of legacy board game Pandemic Legacy as influences on Wreck This Deck's transformative gameplay, which results in the player ending up with a personalised, one-of-a-kind set of artworks.
Alongside the transformed cards, the player will keep a journal tracking their experiments in summoning and binding demons, as well as their character's experiences over the course of their story, using the game's tables of prompts.
Annison originally released Wreck This Deck as a digital-only game in 2020. The game's popularity - as seen through the number of artistic takes on its deck-crafting shared via social media - has now inspired a physical release crowdfunded via a BackerKit campaign live until June 29th.
The campaign will look to fund a 36-page A5 rulebook for the RPG, with artwork by illustrator Elizabeth Lovegrove. The revised rulebook will also include new demons and extra divination spreads by Annison. Backers will get both a PDF of the new rulebook and a physical version, due to ship as soon as the campaign ends.