Zombicide: Undead or Alive rides the co-op series into the Wild West
Rotten and tootin'.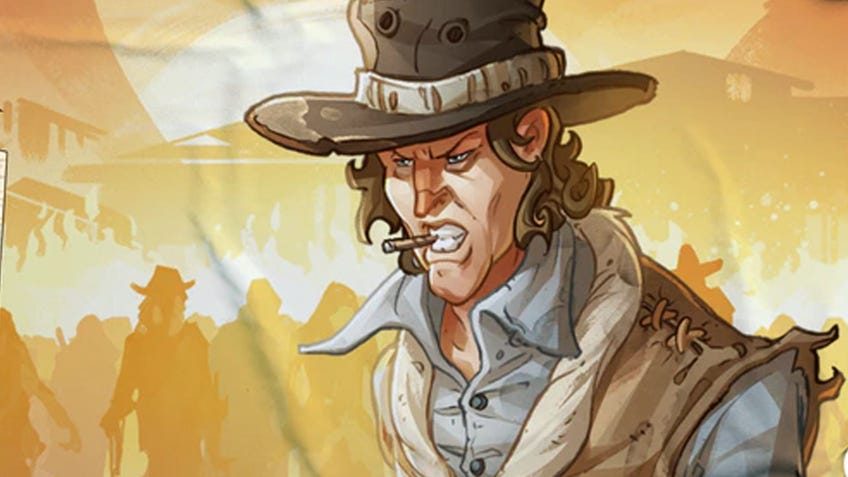 Shoot down hordes of zombies on the frontier in upcoming board game Zombicide: Undead or Alive, which is set to take the dungeon-crawling series into the Old West.
Revealed in a teaser trailer by publisher CMON, Zombicide: Undead or Alive looks to be hustling the horror board game franchise back in time to the land of the quick and the (un)dead. Gameplay details are yet to be revealed, with players set to expect the usual zombie-shooting action in a cowboy-themed setting, mixed with the classic creepy and cheeky tone found in the previous Zombicide releases.
Beginning with the original Zombicide released in 2012, the series has since explored various settings including a shopping mall - where the first game takes place - a dark medieval kingdom in Zombicide: Black Plague and even outer space, as seen in the science fiction-themed Zombicide: Invader.
The most recent entry in the series saw players experiencing the events of the beloved horror film Night of the Living Dead in a spin-off title featuring characters and plot points from the 1968 movie.
In Zombicide, one to six players become survivors who must fight back the hordes of undead to find a way to escape their current terrible predicament. A co-op board game, each player can choose between a variety of different survivors, who each have their own unique set of abilities they can harness against the zombies. The undead attackers themselves are controlled by a deck of cards and a set of straightforward rules, with their strength in numbers outweighing their lack of intelligence.
In order to survive, players must search for weapons and equipment they can use against the hordes, with the more zombies that each character successfully kills netting them experience they can use to increase their skills. However, the more accomplished player characters become at cutting down the undead, the more zombies will appear to take their place. Players win the game if they successfully complete the required objectives of their chosen scenario before they all perish.
Besides publishing the Zombicide series, CMON has also released the latest edition of auction board game, Modern Art and Eric Lang's 'mythic trilogy' - Blood Rage, Rising Sun and Ankh: Gods of Egypt - as well as co-op series The Grizzled, the next entry in which was recently revealed as We Care, a title set during a modern medical epidemic.
Last October, it was announced that Zombicide would be receiving its own series of books from Aconyte, the publishing house that's currently creating novel adaptations of several other tabletop titles including Terraforming Mars and the Arkham Horror Files franchise. The first entry in the series is set to be released sometime around Halloween this year.
The Kickstarter campaign for Zombicide: Undead or Alive will launch on February 17th, with pledge amounts and backer rewards yet to be confirmed.